About 50 people gathered at Center Lake Pavilion with the park board last night to discuss a possible redesign for Warsaw's Central Park.
The Public Input session included an introduction to get attendees up to speed on the status of the park before a hands-on "You Design" session to give everyone a chance to share their ideas.
RELATED: Public Input Session Tuesday for Warsaw's Central Park
The redesign discussion comes as the Buffalo Street project is underway, opening up potential for improvements nearby.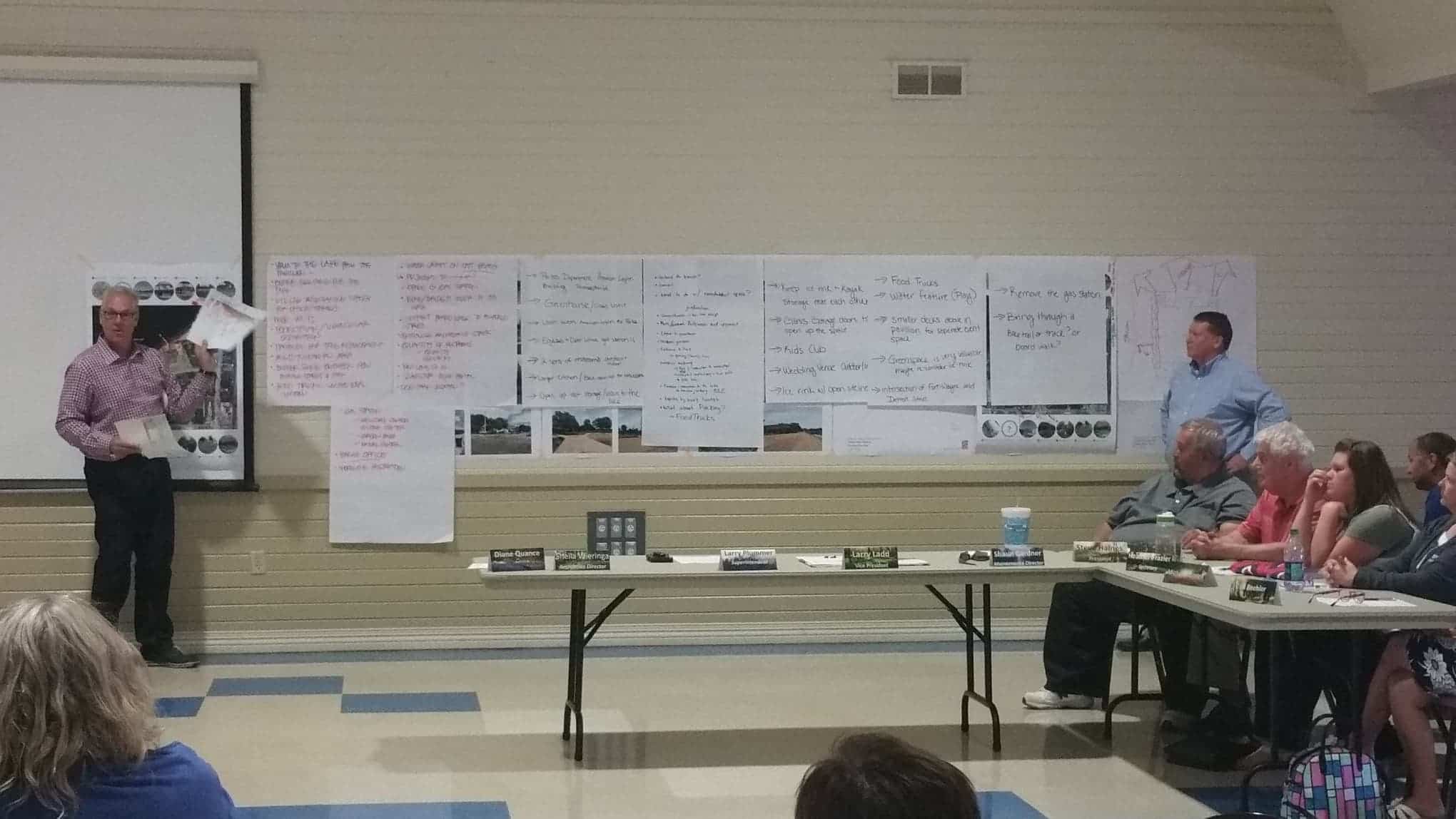 The possibility of an ice rink in Central Park also continues to be a popular suggestion from residents.