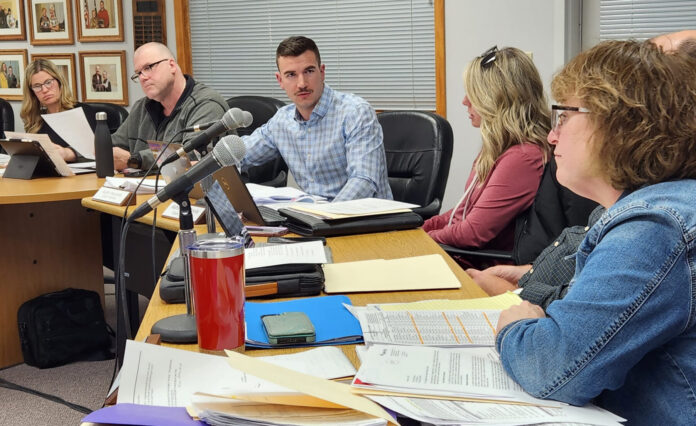 By Dan Spalding
News Now Warsaw
WINONA LAKE — Winona Lake Clerk-Treasurer Laurie Renier said she's invited the Indiana State Board of Accounts to conduct an audit of town finances this year.
Renier made the comment Tuesday night during a meeting in which she was extensively grilled about town finances.
Several town council members questioned aspects of the town's year-end report for 2022 and a fund report for the first quarter of 2023.
Some of the reports and updates are not being provided promptly to all department heads and in one case, it's slowed down a significant upcoming parks improvement project because necessary documents have not been made available to the department.
Renier became clerk-treasurer following the death of Kent Adams. That, along with other changes in personnel in the office created what Renier described as a large learning curve, but Renier said they are making progress.
Town officials on Tuesday declined to approve monthly claims. Renier is expected to provide updated paperwork before the town council meets again on Friday to consider the claims.
Town Council President Rick Swaim said afterward that it appeared Tuesday's meeting made progress in resolving some concerns.
He said the issues appear to be procedural and that there are no concerns about wrongdoing.
Renier said that the last time the state did an audit of town records was about five years go and that she invited officials to do an audit.
Renier is seeking the Republican nomination for clerk-treasurer in the May Primary. She faces a challenge from town council member Heather James.