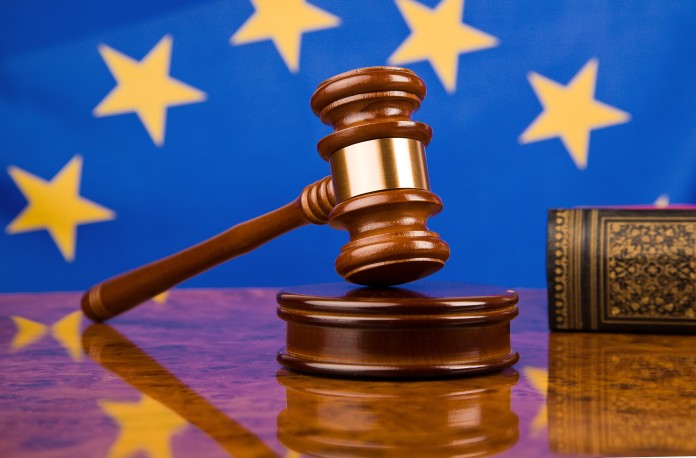 COLUMBIA CITY – The jury trial of David G. Hagan, 52, South Whitley, began Tuesday afternoon.
Hagan faces charges of murder and reckless homicide in the shooting death of Adam W. Porter, then 29, on Aug. 14.
Held in Whitley County Circuit Court with the Honorable Judge James Heuer presiding, the seven women and five men were selected as jury Tuesday morning with two alternate jurors called from the pool of 80 potential candidates.
The trial is expected to continue throughout the week with a possible extension to Monday.
In his opening remarks, Whitley County Prosecuting Attorney Matthew Rentschler, holding a large, framed photograph of Porter, said before he was shot dead he attended a social gathering at Hagan's house with his girlfriend, Linda Bowers.
When Bowers indicated she had back pain, Hagan's long-time girlfriend, Vonda Kelsey, offered her a pain pill, a Percocet. Bowers said no, Kelsey insisted and Bowers accepted one.
Hagan was not happy with this exchange, according to Rentschler, and complained about it on Facebook, adding that Hagan wrote if Porter came back, "I'm gonna shoot him."
On the day of the shooting, Porter and Bowers, her five children and a daughter's friend spent the day at his father's pool. Porter and Bowers were drinking during the afternoon, and over the course of the day four of Bowers' children went to their fathers' houses, leaving 5-year-old Elisha with the couple. They left Porter's father's house, returned to Bowers' house, changed clothes and prepared for another outing, this one at Mike and Val Sims' house. The Sims live a few houses east of Hagan in the same subdivision.
The couple decided to stop by Hagan's house before going to the Sims' to check on Kelsey. Bowers, who was driving, stayed in her truck with her dog, while Elisha and Porter went around to Hagan's backyard where Kelsey had called to them.
While Porter and Kelsey were talking, Hagan, who had been drinking, too, came out of the house with a .44 magnum revolver. Kelsey saw him, according to Rentschler, and said, "Adam, he's got a gun."
There were two gun shots and one bullet entered the base of Porter's head and exited the front, killing him.
Rentschler said Hagan murdered Porter "knowingly, intentionally and recklessly."
Hagan is represented by Patrick Arata and John Watkins of Arata Watkins Law Firm. Watkins made opening statements for the defense.
Watkins said Porter was a drug addict, a heroin addict with a long history of felony drug use. He described Bowers as a pill popper who dated Porter for two months when Porter moved in with her.
Kelsey was described as an older woman in a lot of pain who took Percocet because she falls and is in a lot of pain.
Watkins said Kelsey gave Bowers some prescription pills, and then Kelsey stopped being so generous. This is when the couple began harassing Kelsey with text messages asking for "goodies," slang for the pain pills. Hagan was aware of the texting, Watkins said.
A couple of weeks before Aug. 14 there was an incident in which Bowers went to Hagan's south-facing front door while Porter went to the west, side door. Watkins said Porter knew Kelsey's pills were kept in the kitchen on the west side of the house.
Hagan was aware of the couple at both doors and holstered a gun. Hagan said, "You two are never to come back to this house."
Porter and Bowers left Hagan's house and went across the street, peeking through the fence to see if Kelsey was there.
Kelsey, Watkins said, was watching the double door approach from her neighbor's house.
But the couple did not stay away. On Aug. 14, Porter, on amphetamines, Xanex and drunk, with a .25 blood-alcohol equivalent, described as three times over the legal limit of .08, approached Kelsey in her back yard.
"Hagan saw Porter and grabbed his gun and walked onto his own property with gun in hand," Watkins said. "Hagan told Porter to get out. Porter charged Hagan so hard it knocked Hagan out of his shoes. With a younger stronger guy on top of him, Hagan floundered around and shot Porter when Porter went for the gun.
"He shot him in self defense. Adam Porter was going to kill David Hagan if he got that gun. Beyond a reasonable doubt he acted to save his own life," Watkins said. "This wasn't reckless homicide. It was self defense."
Rentschler called the state's first witness, Dan Porter, Adam Porter's father. Dan Porter said Adam was his son and employee with both working DP Plumbing – Electric. Adam did most of the electric work.
Because they had a very busy last summer, Adam asked for a day off and use of the pool to celebrate Bowers' oldest child going to Indiana University. Dan agreed to the day off and pool use. He spoke to Adam about his day and upcoming work when he arrived back home, around 4 p.m. The couple left shortly thereafter.
Linda Bowers was the second witness. She said she and Adam Porter had known each other for years and had dated for two months before he moved in with her. By Aug. 14 the couple had been living together for four months.
In her testimony, the couple met Vonda Kelsey through mutual friends, Val and Mike Sims. Over the course of the summer Kelsey was often at the Sims' house when the couple also were there. Porter struck up a friendship with Kelsey and he worried about her.
Bowers said she accepted a Percocet from Kelsey, one pill, one time, because of her back pain.
In June, Hagan also came to one of the get-togethers and "None of us cared for him."
Porter and Bowers accepted an invitation to Hagan's house to play cards on one occasion and attended a backyard cookout with neighbors and their children another time. Bowers had taken pies on a cookie sheet to the cookout and returned for the cookie sheet a few days later. She also was concerned about Kelsey because she wasn't answering her phone or text messages. She went to the front door and Porter stayed in her truck on the passenger side.
Hagan answered and opened the door and Bowers asked about Kelsey. Hagan said she was "out, running around." During the exchange, an outside cat slipped into the house and Hagan tried to close the door. Bowers had the toe of her shoe in the way and yelled to Kelsey, "Vonda, I know you're in there, please call or text." She pulled her foot back and Hagan slammed the door.
Bowers said she and Porter thought Hagan hit Kelsey because she always had bruises on her face, cut lips and cried a lot. She fell down frequently and was often inebriated. But no one ever asked Kelsey directly if she was abused and Kelsey did not talk negatively about Hagan.
Kelsey and Porter did communicate by text again and, according to Bowers, Kelsey indicated she would visit the Sims' house when Porter and Bowers were there the evening of Aug. 14. But, again, she wasn't responding to Porter's text messages, so the couple decided to check on her before going to the Sims' house.
She said during the afternoon at the pool she had three or four beers and Porter had five or six. She didn't keep track of Porter's drinking, nor was she aware he had taken any pills.
Bowers said she parked in Hagan's driveway and stayed in the car with her dog the evening of Aug. 14. Her son, Elijah, hopped on Porter's back to go with Porter when Kelsey called from the back yard.
Bowers heard what sounded like "fireworks" and her son came around the corner saying, "Mommy, Adam's hurt really bad. He's bleeding everywhere."
She hooked the dog up and went into the back yard and ran to Porter's body. A photograph was presented as evidence showing Porter on his back with a towel under his head. In the foreground is a bloody gun on a towel.
Bowers said there was "blood everywhere." She took off her T-shirt and wrapped it around Porter's head, saying the back of his head was gone with brain and skull bits everywhere.
"I pulled off my shirt and tried to put his head back together," she said.
Neighbors came with towels and draped one over Bowers' back.
Defense lawyer John Watkins said Porter was a heroin addict and Kelsey said that was five or six years ago.
He asked Bowers when Porter took the Xanex and amphetamines present in his blood Aug. 14. She said she wasn't aware of him taking any pills that day.
Watkins maintained the couple went to Hagan's house in hopes of getting more Percocet. Bowers said that was ludicrous.
"We were concerned," she said of Kelsey.
Watkins said Kelsey gave Bowers four pain pills two months previously and Bowers said it was just one, which she split in half and took half one day and the remainder the next day.
Watkins asked if she liked Percocet, and she said she liked the pain relief it gave her.
Watkins asked if "movies" was a code word for marijuana and "goodies" was code for pills. Bowers said they could be.
Watkins said Porter provided marijuana to Mike and Val Sims and Kelsey tried to get marijuana from him, too.
Watkins referred to the November grand jury testimony where Bowers was quoted as saying, "Adam would take a Xanex or two for his anxiety." Watkins said Porter had no prescription for Xanex, but his sister, Jessica Porter, did and she would give Porter the pills.
He said Bowers has a pain medicine prescription, too. Bowers said Porter didn't take her pills because she needed her medicine.
Bowers described Kelsey as constantly worried about herself and that Kelsey told police officers Porter tackled Hagan to get the gun away from Hagan.
Rentschler presented a CD recording of the 911 call to Whitley County dispatch as evidence. It was played for the jury to hear.
A dispatcher received calls from David Hagan and then from neighbor Daniel Herr around 8:30 p.m. Aug. 14. Hagan can be heard giving his address and saying, "Somebody's been shot." Hagan admitted to the shooting and said he shot "somebody that's been harassing my girlfriend."
Hagan said, "He charged me, He attacked me. I turned the gun and shot him. The only thing I know is his name is Adam."
South Whitley police officer AJ Westerman said Hagan was "cool, calm and collected" when he arrived on the scene a few minutes after the shooting. Hagan came into the front yard with a telephone and cooperated with police personnel in every way.
Whitley County Sheriff's Department deputy Scott Geist was a South Whitley officer that summer and the second officer to arrive at Hagan's house. He was the last witness to testify Tuesday.
Geist said the gun was near Porter's right side and he removed it and unloaded it to secure the weapon because Bowers wouldn't leave Porter and had to be pried away from her boyfriend's body.
Teresa Carrano
Tribune-News