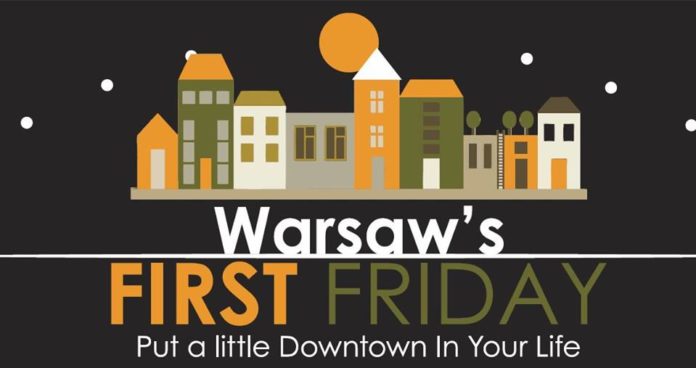 Registration deadline of veterans for the June First Friday in downtown Warsaw is quickly approaching and organizers want to remind veterans to sign up as soon as possible to reserve their place in the program.
"We would really love to get people on our rolls and honor them," said First Friday coordinator Paula Bowman.
The June First Friday is scheduled for June 5 at Fribley Field, East Market Street, Warsaw.
The theme for June is "Kosciusko Honor & Remember," a tribute to those military men and women, now living in the county who served the nation from the end of Vietnam (May 8, 1975) through the present.
Whether a person served stateside or abroad, the event planners want to recognize them. To be able to recognize a person properly, planners need the veteran's information, which only will be used by the Honor & Remember committee.
The form is available through the Facebook page of Kosciusko Honor & Remember or at Latte Lounge and Salvation Army. Forms can be dropped off at the locations or mailed to Kosciusko Honor & Remember c/o GWMA, P.O. Box 1797, Warsaw IN 46581-1797. Send the information on or before May 15 to aid in planning.
Beginning at 6 p.m. June 5, patriotic tunes will be played by the Lakes Area Community Band under the direction of Marty Becker. Following the band, the program will begin.
According to a news release from the committee, "We are asking all veterans that will be recognized to sit in the provided chairs. Family members are encouraged to bring their own chairs. Special assistance if needed for our veterans will be available at the east and west end of the 700 block of Market Street, provided by our local Guard Reserve."
For more information, contact Ken Locke at 574-267-5361 or Bowman at 574-376-0233.