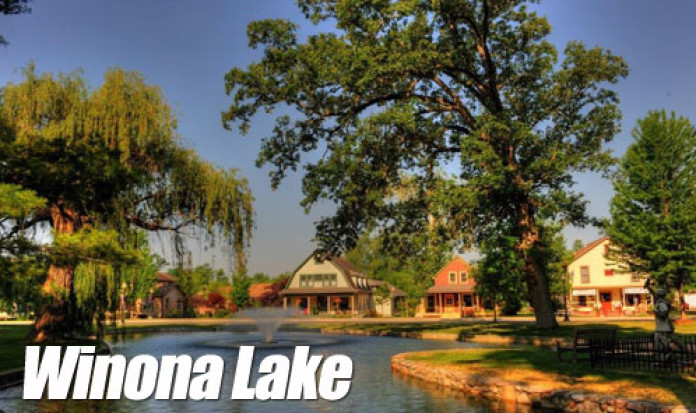 WINONA LAKE – A Winona Lake couple Tuesday asked the town council to ban parking on both sides of Twelfth Street.
Twelfth Street is a one-block road on the Island on the north side of town – has been used as an access point for people who live on Court Circle after Court Street was changed from one-way south to a one-way north in September.
Resident Jan Nelson expressed her concerns, saying the 20-foot-wide road was not big enough to support two lanes of driving plus parking.  "You're opening yourself up to legal liability here," she said.
Winona Lake Police Chief Joe Hawn made the recommendation to the council that only parking on the north side of the street be allowed since not that many people use the road. There are three houses on the south side of Twelfth, he said.
Nelson said that would be a Band-Aid and she has never seen anyone park on the north side in 37 years. Her husband, Jerry, said the town council was afraid of offending the resident who lives on the south side of the street and it was time for them "to man up and grow a backbone."
Councilman Peter Christos said the Island has some parking issues, and they are doing the best they can with limited resources.  The council discussed the possibility of making Twelfth Street a one-way going west to avoid the possibility of a head-on collision on the small road.
Councilman Rick Swaim said he thinks the question is whether they want the street to be a one-way with parking or two-way without parking.
After the meeting, Hawn said it was possible, but it did carry the downside of removing some parking on the south side of the street. Hawn said it's usually only one resident who parks on the south side, but wants to consider leaving the parking open in case things change in the future.
The council took the issue under advisement for further study.
In other business, the council approved its 2017 budget. The $5.35 million budget had a public hearing last month. It will be sent to the department of local government fiance for final approval.
Brush pick up will end Oct. 28, and Leaf pickup will begin Oct. 31.