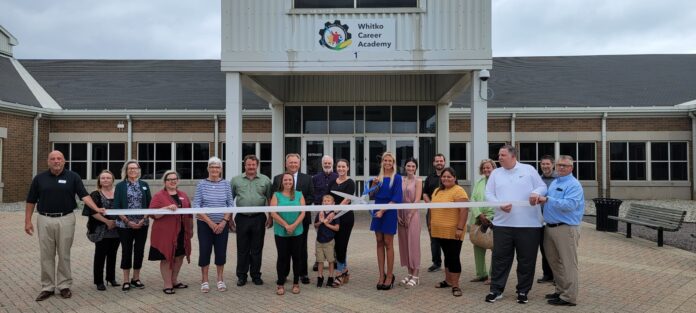 The opening of an early childhood education center was celebrated at Whitko Career Academy on Monday.
A ribbon cutting was held for Little Cats Early Learning Center with members from Whitko Community Schools, LaunchPad, and both the Kosciusko and Whitley County Chambers of Commerce on hand.
Director of Early Learning Jaime Paino says the mission of the center is to help kids beginning at infancy up to Pre-K get a head start on learning before they head into kindergarten.
The vision of the center is to "strive to foster the cognitive, create, social, emotional, and physical growth and development of children and to provide an exceptional early childhood education to children throughout the community."
Different programs are offered for those ages 0-24 months, 2-3 years old and Pre-K ages 3-5. Before and after school care is also offered for children. Paino says the Kitten Care program, for those ages 0-2 is currently only for Whitko employees and students, but it could expand in the future.
You can learn more about Little Cats Early Learning Center here.