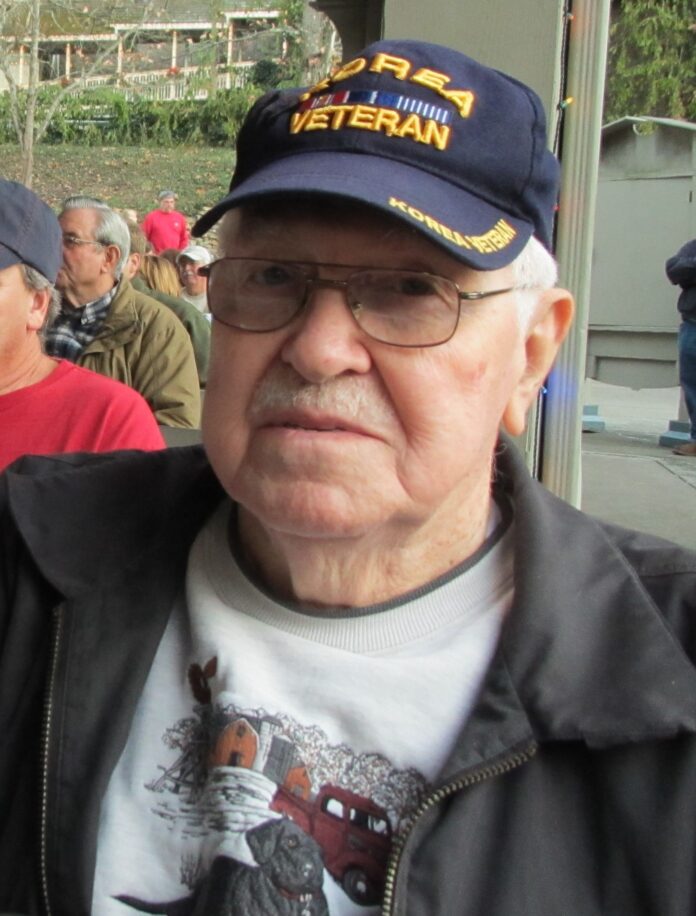 Richard Lee Holbrook, known to most as "Dick," passed away in his Warsaw home in the early hours of March 8, 2022. He was 89 years old.
Born in Warsaw on August 20, 1932, Dick spent most of his lifetime in the Warsaw area. He was the son of Clifford M. and Mary (Haas) Holbrook and one of six Holbrook children. He was a 1951 graduate of Warsaw High School, joining the US Navy shortly after graduation.
Dick entered service with the Navy in San Diego, California and honorably served four years. Formally, he was a pipefitter, but his job was primarily in damage repair. He served three deployments, two during wartime, and was honorably discharged in September of 1959 having earned the rank of Petty Officer.
Dick was a hard worker who spent more than 41 years with Dalton Foundry. His longest position was as a molder; he retired in April of 1997. He is also remembered for his love of family and for his friendliness. Dick rarely knew a stranger and would talk to anyone. He was especially happy to visit with other veterans and was always sure to thank them.
Dick Holbrook was united in marriage on May 12, 1956 to Julia "Julie" Grable. Julie survives at home in Warsaw. Also surviving is son, Tom Holbrook of Warsaw; daughter, Susan (Jeff) Holbrook of North Port, FL; three grandchildren; four great-grandchildren and three siblings: Robert (Kathy) Holbrook, Janice Owens and Shirley Hoffman. He was preceded in passing by his parents, Clifford and Mary; son, Randy Lee; brother Harold and sister, Mary Lou.
Titus Funeral Home and Cremation Services is entrusted with arrangements. Burial with military honors will take place in Oakwood Cemetery. As was Dick's request, the services will be attended only by his family.
Memorial gifts may be directed to Heartland Hospice, 1315 Directors Row #210, Fort Wayne, IN 46808 while written condolences may be left at www.TitusFuneralHome.com