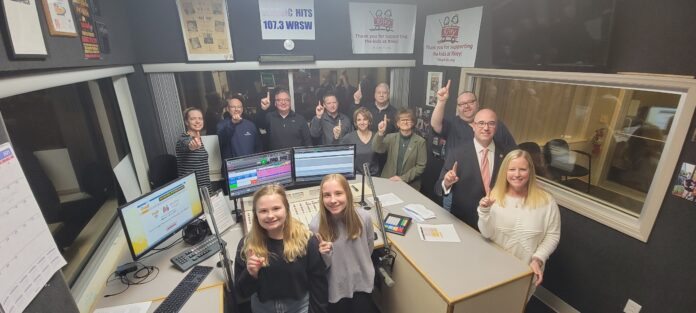 The March to $1 Million has been completed.
The 10th annual Riley Radio Days on Classic Hits 107.3 WRSW went over their $80,000 goal, helping the radiothon which supports the KC Riley Kids Fund hit $1 million since its inception.
The money raised every year helps local families and kids with trips to Riley Children's Hospital in Indianapolis, with half of the money raised going to the hospital itself.
Hitting this milestone, where does this go now? "From here, we're going to keep raising money for these families and we've never really had a goal before, it's just as long as there are kids going to Riley Children's Hospital, we're going to continue to help them," said co-founder of the fund Alan Alderfer.
Alderfer said they didn't have any concerns with raising more money this March after the 2020 radiothon was postponed to July, where just over $60,000 was raised.
Co-founder Mike Bergen said he never saw "in his wildest dreams" that this would hit $1 million. "The credit goes to the community and the families that shared their stories. It's not us, it's Kosciusko County."
Asked about where to go from here, "I don't know. The bottom line is as long as there's a need, then we have to keep raising money. Originally, we wanted to start this, then step away and let the community take it over, but WRSW, the Kosciusko County Community Foundation and others (have helped keep it moving forward)… there's still a need for families from Kosciusko County to get to Riley, so the work goes on."
The 11th annual Riley Radio Days will return in March 2021.