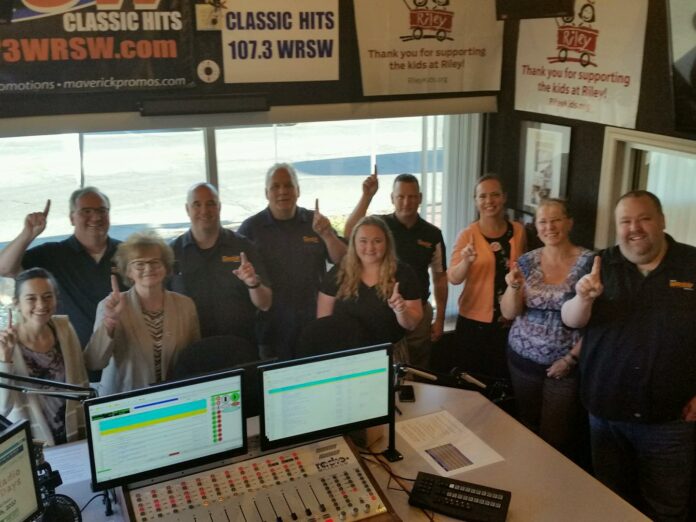 Classic Hits 107.3 WRSW finished Riley Radio Days at 7 p.m. on Friday raising over $70,000
Riley Radio Days is an annual fundraiser with WRSW, that last year raised $80,115. The station has had a history of continuously beating the money previously raised each year.
However, with Covid-19 the station decided to take on a new outlook at the event. They wanted to come into this fundraiser with open minds and optimism as to how it would go.
Kris Lake, Operations Manager at WRSW said, "we had no expectations, no overall projections of how we thought this would go. We just wanted to raise whatever we could."
The community stepped up in these rather tough times. Rallying together to raise as much as possible in these two days.
Mike Bergen, a founder of this fundraiser said, "first of all, thank you. It takes a whole lot to come together and do this."
Bergen was thankful for the families that came in to share their stories with the community, as well as WRSW for putting this fundraiser on, the sponsors who make this possible and the
"Just thank you and we just couldn't be prouder of Warsaw and Kosciusko County and the people who live here," said Bergen.
Thank you for all the support from Classic Hits 107.3 WRSW!