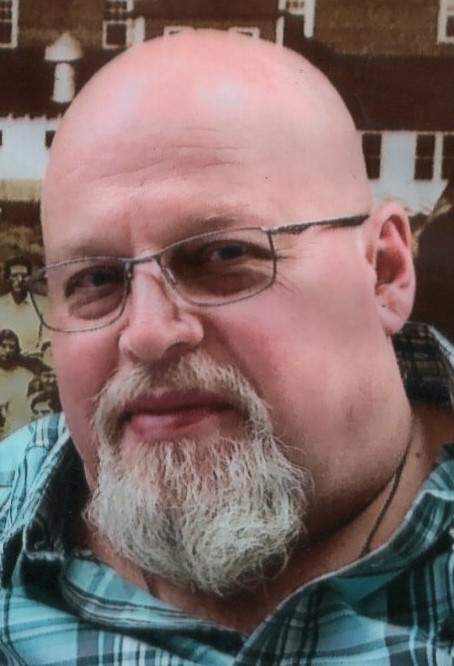 Robert Lee Miller Jr. – Born December 11, 1963, in Marion IN. to Robert Lee Miller Sr. and Sally Ann (Richards) Miller. He found his way home to his Lord and Savior on February 13, 2022, in Fort Wayne, IN. He married Sharon (Austin) Miller on May 23, 1996, in Pierceton, IN. She survives.  Robert graduated from Eastbrook High School, Marion, IN. in 1982. After High School he went to serve his country in the United States Air Force from 1982 – 1985 with an Honorable discharge in 1985. He worked for different van and boat companies. Then worked for R&R Donnelley's for 14 years. Robert was a hard worker. He loved his Family Deeply. He loved being Daddy and PawPaw. He loved to play games with his grandkids, have family get togethers, and cookouts. His kids would tell him, "You're not a stepdad, you're the dad that stepped up." He was always being his goofy self. Making wise cracks to get people to laugh.
He will be lovingly remembered by his wife of 25 years, Sharon Miller, Warsaw. Two daughters, Robin Prater and Mary Prater. Two sons, A.J. Blair and Joey (Meghan) Prater. Nine grandchildren, Haydon, Hunter, Hudson, Harlee, Kyra, Bryan, Natalie, Kaylynn, and Makenna. Two brothers, Cliff Miller, Marion; Jerry (Nicole) Miller, Winchester. Mother-in-Law, Marvina Austin, Warsaw. Aunts, Pat VanDevander, Georgia; Jean Tedder, Marion.  Uncles, Larry Richards, Cromwell; Steve (Adenna) Miller, Gas City.  Several nieces & nephews, cousins, special friend and adopted by love, brother Rodney Perry, Warsaw. Very very special friends, Joe (Megan) Tascono, Warsaw and Adessa Williams, Warsaw.
Robert was preceded in death by his Parents, Grandparents, several Aunts, Uncles, and Cousins.
A gathering of friends and family will be held from 4:00 to 7:00 p.m. on Thursday, February 17, 2022, at McHatton-Sadler Funeral Chapel, Warsaw. A memorial service in celebration of his life will begin on Friday, February 18th, at 10:00 a.m. in the funeral chapel. Pastor Denny Bollenbacher will be officiating. Interment at Hillcrest Cemetery with Military Honors by Warsaw American Legion Post 49 and VFW Post 1136.
Masks are optional, and social distancing is encouraged. No food is permitted at this time.
Memorial donations in of honor of Robert Lee Miller Jr. may be made to: McHatton-Sadler, 2290 Provident Ct., Warsaw, IN 45580, to assist the family
To Sign the Guestbook or Send a Condolence go to www.mchattonsadlerfuneralchapels.com