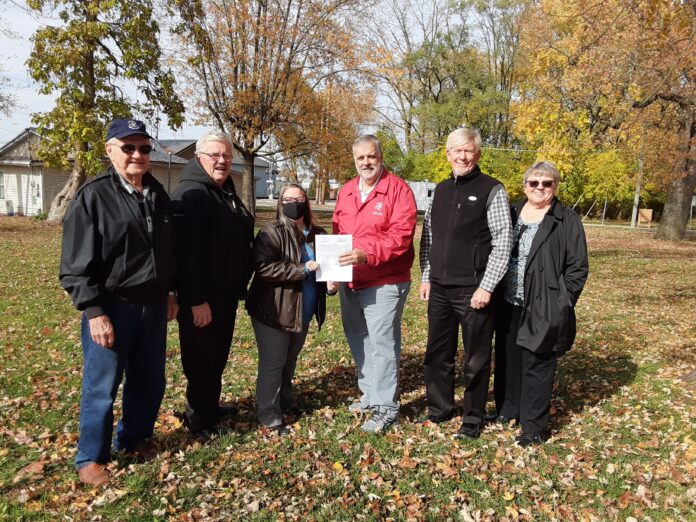 The Salvation Army presented the deed to an empty lot on North Ellsworth Street to be used for a build for families in Warsaw through Habitat For Humanity of Kosciusko County.
The lot was donated to Habitat as part of the continued partnership of the Army's Pathway of Hope program and Habitat for Humanity's efforts to build housing for families in need.
Both agencies met at the site on Wednesday, October 28th to present the deed.