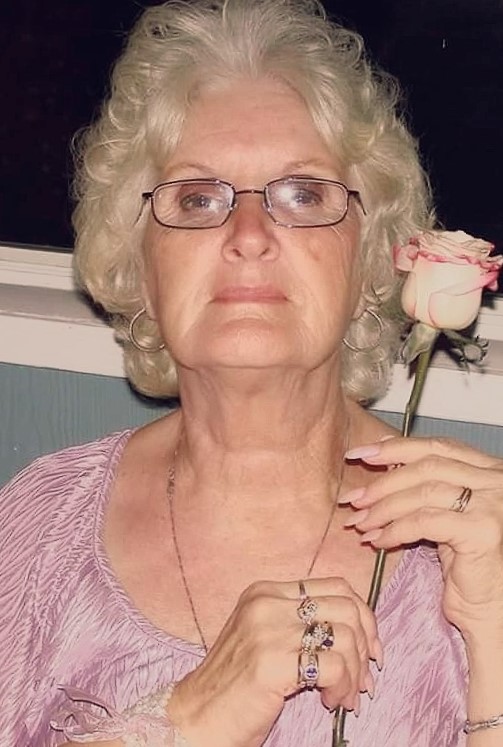 Sandra Carlene Hutchison of Fairmount, Indiana passed away at 7:05 p.m. on Sunday, April 3, 2022 at Peabody Retirement Community in North Manchester, Indiana at the age of 78.
She was born on February 11, 1944 in Marion, Indiana to Leota (Vickery) Spencer and Willis Spencer.  On July 13, 1992 she married Walter Theodore Hutchison, they were married for 28 years but had been together for 52 years before he passed away on April 6, 2021.
As the matriarch of the family, she loved rummage selling and cooking for her family.  Sandra worked for many years in the quality control department for American Woodmark in Gas City.   Most of all she dearly loved her family, and will forever be remembered as a loving mother, grandmother and great-grandmother.
She leaves behind two sons, Richard (Tina) Wright (Marion, Indiana), Sam (Brandi) Hutchison II (Seymour, Indiana), and her daughter:  Barbara (Scott) Coffman (Pierceton, Indiana).  Also surviving are nine grandchildren:  Carla (Dustin) Quintero-Thomas, Joshua Thomas, Heather (Drew) Wright, John (Natalie) Wright, Gavin Hutchison, Mark (Marissa) Burton, Steve Burton, Ricky Burton, Teddy (Samra) Rife, and many great-grandchildren.  She was preceded in death by her parents, husband, daughter, Donna Darlene Buck, son, Theadore Dean Hutchison, and her brother, Steve Sparks.
No services are planned, the family will mourn Sandra's loss privately, Arrangements were entrusted to Redpath-Fruth Funeral Home, 225 Argonne Road, Warsaw, Indiana.
Online condolences may be sent through the funeral home's website at www.redpathfruthfuneralhome.com.