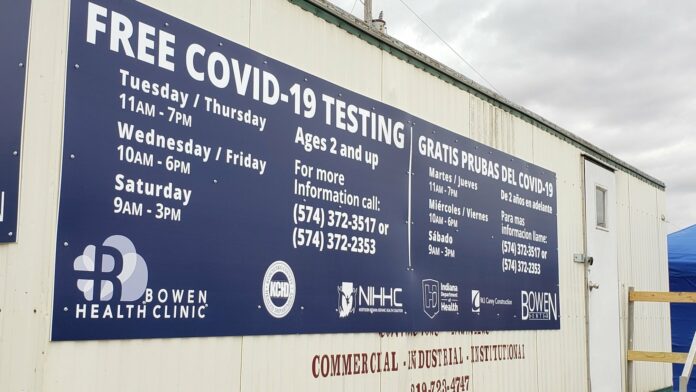 As testing for the coronavirus has been on a steady decline in recent weeks, the Bowen Center will be eliminating their Saturday hours at the testing site at the Kosciusko County Fairgrounds.
Officials say testing on Saturday's has slowed down enough to make the move, but hours will remain the same on other days. Those hours include Monday, Wednesday and Friday from 10 AM until 6 PM and Tuesday and Thursday from 11 AM to 7 PM. The tests are free and available to anyone two years old and up.
Those with questions can still call the hotline number at (574) 347-4256. It's open Monday – Friday 10 AM – 7 PM. If the call volume is high, callers may be requested to leave contact information for the operators to return their call.
The site has administered nearly 14,000 tests since it opened in October.