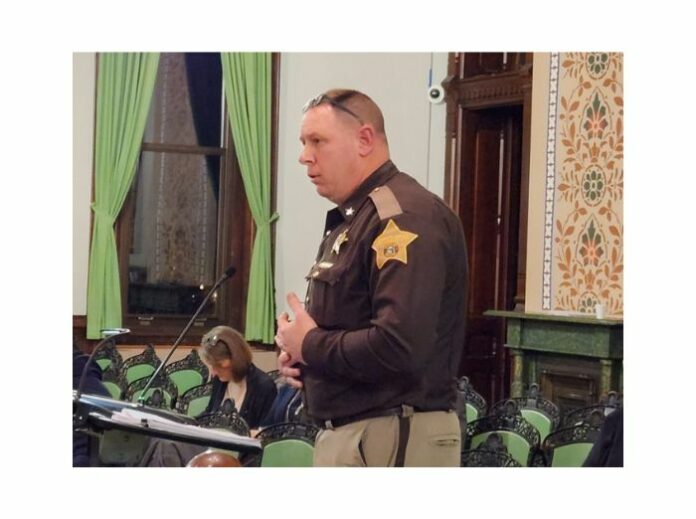 By Dan Spalding
News Now Warsaw
WARSAW — Sheriff Jim Smith won applause from Kosciusko County Council Thursday after following through on a campaign pledge to accept a lower salary.
Appearing before county council for the first time as sheriff, Smith was commended for his proposal made earlier to be paid a salary of $115,000.
Council approved the salary despite some suggestions that he should have settled for a somewhat higher salary.
Smith defeated incumbent sheriff Kyle Dukes last year and campaigned on a pledge to accept a wage that is more in line with what other sheriff's salaries across the state.
Combined with his longevity pay, Smith is on track to make $121,000 in 2023.
The base salary of $115,000 is nearly $50,000 less than what Dukes received last year.
Indiana law allows sheriffs to either negotiate a contract with the county commissioners or use a formula established by the state.
Dukes used the state formula and was believed to be one of the highest-paid sheriffs in the state.
Council member Joni Truex and others — including councilmembers Sue Ann Mitchell, Mike Long and Tony Ciriello — commended Smith during Thursday night's council meeting.
"I'm very proud that you're a man of your word. Even though several people … explained to you that the job is worth more, we have to say thank you for being willing to have it as a job of service and not requesting the maximum amount. Thank, you," Truex said.
The comment drew applause from council members and others in attendance.
Smith had little to say about the issue, other than thanking the council for settling on the proposed agreement.