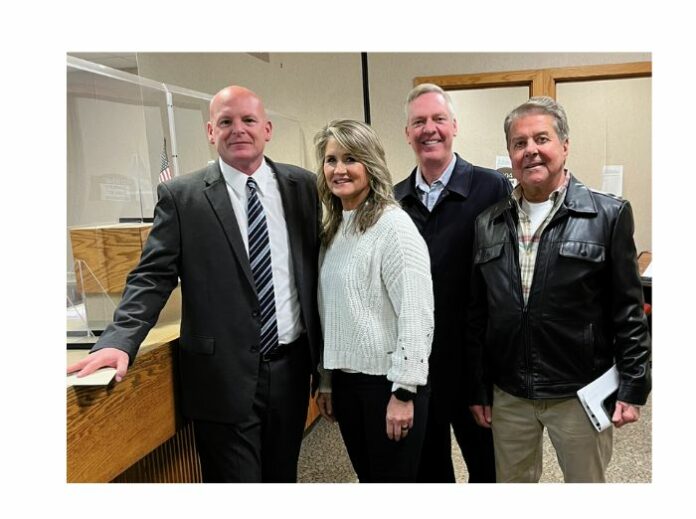 Staff Report
WARSAW — Warsaw City Councilman Jeff Grose formally filed paperwork Thursday to run in the Republican primary for mayor.
Grose announced his intentions on Wednesday one after three-term mayor Joe Thallemer announced he would not seek re-election.
Grose is the lone candidate to announce plans to run for mayor. The deadline to file paperwork is Feb. 3.
He was joined at the Kosciusko County Justice Building by his wife, Rachel, and two of his top campaign team, Dr. Steven Hollar (Campaign Chair) and George Clemens (Treasurer).
Grose and Clemens both sit on the city board of works.
Grose and Hollar were teammates on Warsaw Community High School's 1984 state championship basketball team.
Grose has been involved in city government for nearly 30 years.
Kosciusko County Republican Party Chairman Mike Ragan said they are looking for somebody interested in running for Grose's District 1 seat.