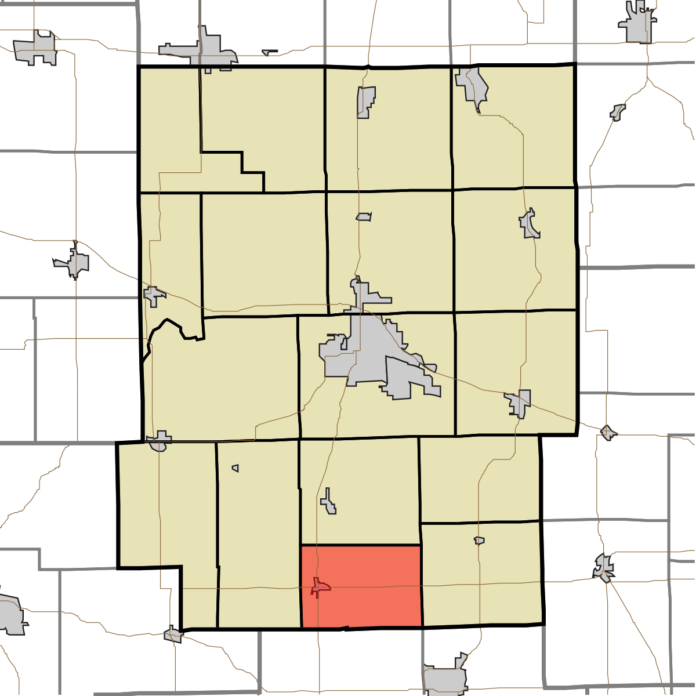 Silver Lake is moving forward with a Community Crossings grant that was put on hold in 2020 due to COVID-19.
Mitch Hansel, of Fleis & Vandenbrink, an engineering firm, went before the town council Wednesday and said the 75/25 Community Crossings matching grant the town had wanted to apply for to fix up their streets is back open for application. The grant has been something on the council's agenda since June, with the town agreeing to pay for 25% of street renovation costs.
Hansel said the town could make up to $300,000 in improvements and meet the 25% match. Several streets are up for renovation on the project, including Sycamore, Elm and Dixie streets and Cemetery Drive.
Hansel said the grant application reopened Jan. 6 and closes Jan. 29. "We've got the design moving along, and so we will apply and should have the announcement around the middle of March and hopefully wrapped up by late May," he told the council. "So far, they've awarded everybody who's applied."
Also Wednesday, Clerk-Treasurer Tonya Conley reported that Shannon Mcleod, with Priority Project Resources grant writers, has said that the Office of Community and Rural Affairs (OCRA) grant the town is trying to seize to demolish the old schoolhouse is not opening up until 2022. That blight demolition grant would have covered the costs of the expenses to tear down the school, which, based on two separate engineering estimates, ranges between $225,000 to $250,000.
Council President Hugh Murfin, who was appointed president Wednesday after last year's council president Chad Miner resigned, asked if the town has enough money in the bank to do the work on its own.
"We have enough, but it will deplete the funds, plus asbestos, which will be included in  that price," Conley said. Conley said the council can either table the demolition until the 2022 grant reopens or decide if they want to pay to tear it down on their own and apply for a grant in 2022 to construct a new building.
Councilwoman Nicole Taylor moved to wait until 2022.
"Well, it's not gonna get any better," Murfin said.
New Councilwoman Jean Weller responded with, "Well, I'd hate to see it deplete all our money, and we don't know what's coming down the road."
Taylor acknowledged she wouldn't want to wait past 2022, but the council unanimously agreed to table it.
"That's a decision next year," Murfin said. "Let's see what the grant's doing (then) and maybe go ahead and do it on our own."
The council also moved forward Wednesday with plans to work with Kosciusko County Economic Development Corporation for facade grants for downtown businesses. Conley is going to reach out to a list of engineers to have them look at the qualifying businesses and see what work needs to be done and how much that might cost.
In usual first-of-the-year government business, the council needed to appoint a new town attorney. An attorney from Rockhill Pinnick has been the town's attorney for years, the council said, as was such with Dana Leon, an attorney there who worked for the town in 2020.
However, Austin Rovenstine, with Miner & Lemon, showed up at Wednesday's council meeting and went $20 per hour lower than Leon at $200 per hour. It didn't hurt that Miner was in attendance and, while he didn't necessarily endorse Rovenstine, did somewhat speak on his behalf.
After discussion, the council decided to give Rovenstine a chance and hired him to be their attorney for 2021 at the cost of $200 per hour and $1,500 per quarter retainer fee.
Weller moved to hire Rovenstine due to his reduced hourly rate, with Taylor saying she likes Rockhill Pinnick and that all of their attorneys are kind of  "on retainer, basically."
Murfin seconded Weller's motion to hire Rovenstine and said, "Let's give him a year and see how he does."
The next Silver Lake Town Council meeting is 7 p.m. Feb. 10 at Town Hall.