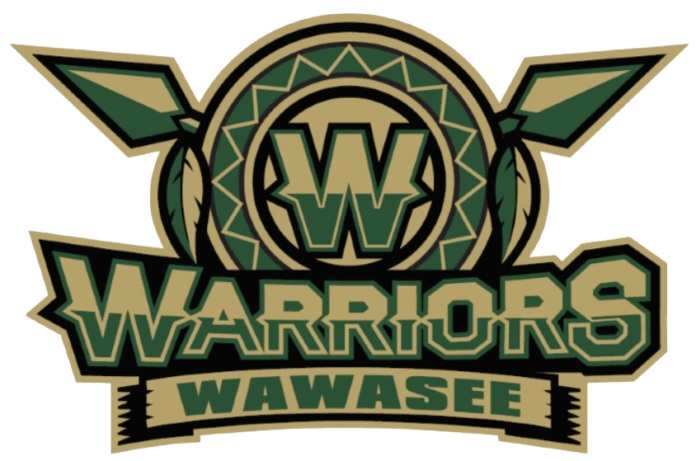 The following from Alaister McFarren, Times-Union Correspondent
To begin its first meeting of 2021, on Tuesday the Wawasee School Board reorganized itself for the new year. Additionally, Don Bokhart and Mike Wilson – each of whom was re-elected in November – were sworn in.

Bokhart was selected as president. This was the first time in seven years that Rebecca Linnemeier has not served in that capacity, according to Bokhart.

Wilson was selected as vice president, while Linnemeier will serve as secretary. Tammy Hutchinson will serve as recording secretary, and James Flecker will serve as board attorney.

Mary Lou Dixon will serve as president of the Board of Finances, while Rob Fisher will be vice president.

The board also confirmed meeting dates and locations for the upcoming year – the second Tuesday of every month at 5:30 p.m., typically in the Wawasee High School Warrior room. The exception to that rule will be April, when the meeting will be held on the third Tuesday.

Dr. Steve Troyer, Flecker, Dave Van Lue and Phill Huffman were appointed as the only board representatives approved to receive bids and quotes for school business, while Flecker and Rachel Moore were approved as treasurer and deputy treasurer, respectively.

Each board member will receive a $2,000 stipend and $110 per regular meeting and $60 per special session. This is capped at $6,000.

The board also received a demonstration of what virtual learning looks like for students in the school corporation from Milford Middle School math teacher Cameron Troyer.

"E-learning is where teachers create assignments ahead of time for students to complete at their leisure, while virtual learning happens live in real time," Troyer stated.

Via webcam, Troyer showcased how his students see can both watch and listen to teachers live while also seeing them demonstrating problems in real time via their Google Chromebooks.

He also demonstrated how closed captions can be used for students who struggle to hear and how the "raise hand" feature is used if a student needs to ask a question.

Troyer also demonstrated how breakout rooms work, allowing students to work in smaller groups or one-on-one with a teacher.

In his first superintendent's report, Troyer spoke on his entry plan, COVID-19 and school transportation.

"We're in the 'listening and learning' phase," he said. "I have numerous meetings with staff, families and the community scheduled over the next few months so that I can better learn where we are at within the corporation. In March and April, we will go into a reporting phase where we want to give a comprehensive 'state of the corporation' report where we give key findings to the board, staff and community."

He added that all his findings will help inform a new strategic plan, setting up a five-year vision for the WCSC.

Regarding COVID-19, 60 students and 27 staff were confirmed positive during December, resulting in 300 contact tracing quarantines. Despite these numbers, the attendance rate during that time period was almost 84%.

Troyer added that going forward, the school's in-person class decisions will not be tied to the county's color designation. Over the holiday season, the way that designation is calculated changed, resulting in many new counties moving in the "red" category.

"Moving forward, we will continue to work with health department to make decisions about whether or not to close a building, but those decisions will not be tied to the county color designation," said Troyer. "We'll make our decisions based on numbers and conditions."

Troyer also stated that the school corporation is desperately short on drivers to manage bus routes, informing board members that alternative strategies such as double-routing or alternative start times might be necessary in the future.

Troyer concluded his report by saying that Wawasee High School Principal Geoff Walmer will be looking into how students with spring extracurriculars might avoid being close contact quarantined so that they do not miss extracurricular events, such as tournaments.

In other news:

• Milford School received a $1,000 KEYS grant that will be used to buy books for the school library and for virtual learning.

• Over $2,000 were raised by WCSC employees for the Andy Kryder Memorial Scholarship fund from the No Shave November fundraiser.

• Radio Shack and the Vane Lue family donated materials and supplies, valued at $1,712.33, to the WHS Power Up! electronics class

• WHS students Samantha Kolberg and Nyla White received Lilly Endowment Community Scholarships through the Kosciusko County Community Foundation.