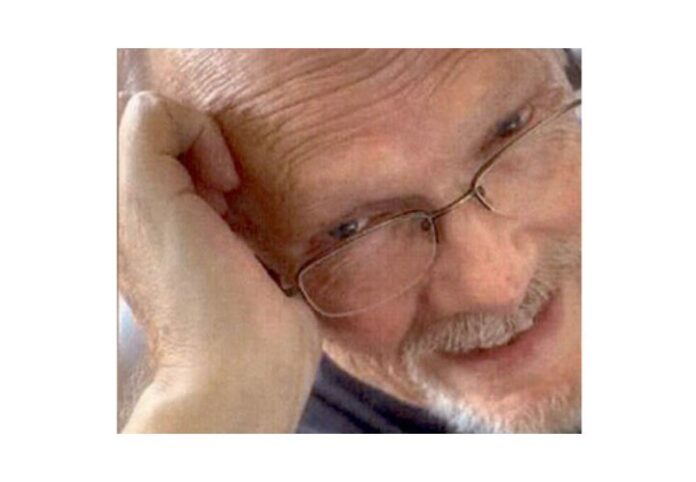 By David Slone
Times-Union
WARSAW  — Almost two weeks before he was to be recognized as the Kosciusko County Veteran of the Month for July by the county commissioners, John A. Simpson died on June 24 at the age of 75.
Veteran Service Officer Darryl McDowell read Simpson's biography at the commissioners' meeting Tuesday morning to honor him.
Simpson was born in Dayton, Ohio, on Aug. 28, 1947, to Andrew Simpson and Helen Lipscomb Bryant. He was one of eight children, with four brothers and three sisters, McDowell said.
After he earned his GED, John A. Simpson joined the U.S. Army in 1967. He attended basic and advanced individual trainings prior to being deployed to Vietnam in 1967.
Originally, he was assigned to Base Camp Bearcat, Dong Nai province in southern Vietnam, with the 9th Infantry Division for four months, before the infantry division moved Dong Tam Base Camp, also known as Dong Tam Army Airfield for eight months. Dong Tam was a major staging area for the Mobile Riverine Forces, or Brownwater Navy as they are referred to in the history books, according to the biography of Simpson provided by McDowell.
McDowell said Simpson spent a lot of time in foxholes due to the rocket and indirect fire, sometimes two or three times a day or night.
After serving two years in the Army, Simpson was honorably discharged in November 1968 with the rank of private first class. During his service, he received the Vietnam Service Medal, Vietnam Campaign Medal, National Defense Service Medal and the Army Commendation Medal.
"After proudly serving his country, Johnny returned to the states to work at Dana Corporation as an automotive machine operator for 30 years and retired in 1998 at the age of 51," McDowell stated.
He was married to Carolyn Ullery and had two daughters, Melissa Simpson and Joni Zook.
McDowell said John A. Simpson loved classic cars, enjoyed classic rock and motorcycle rides. He was heavily involved in two biker clubs – the Iron Order in Ohio and the Indiana Patriot Guard Riders.
"They conducted various charity rides and assisted in military funerals/honors for veterans. Many of you have seen these individuals participate in those in Kosciusko County," McDowell said. "But, sadly, I have to announce that Johnny Simpson passed away at the young age of 75 on the 24th of June, and laid to rest four days ago on the 1st of July due to complications related to his exposure to herbicides, commonly known to everyone as Agent Orange, during his service in the Republic of Vietnam."
Simpson was laid to rest in Oakwood Cemetery in Warsaw.
McDowell said copies of the Veteran of the Month certificate, signed by the commissioners, will be sent out to Simpson's daughters. He said his and the commissioners' thoughts and prayers go out to the family.
"John may be gone, but he will never be forgotten," McDowell said.
At the request of Commissioner Bob Conley, the commissioners had a moment of silence for Simpson.