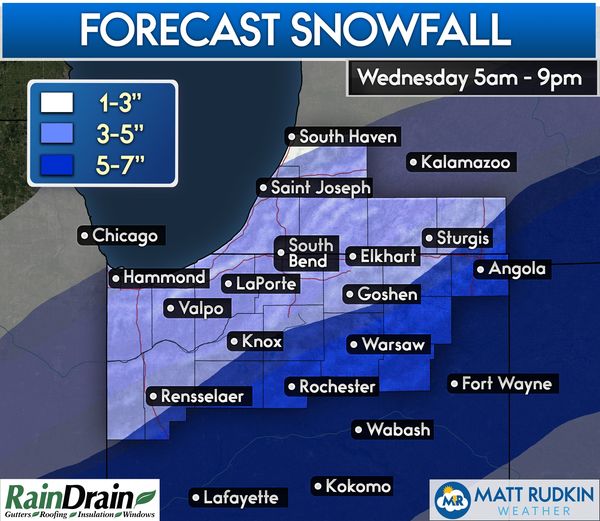 Staff Report
WARSAW — Meteorologist Matt Rudkin is predicting five to seven inches of snowfall is possible in Warsaw Wednesday.
Unlike many storms, this system storm will likely dump more snow to the south and to the east of Kosciusko County.
Kosciusko County is under a weather advisory for much of Wednesday, while areas to the east and south are under a winter storm warning.
Snowfall is expected to begin before dawn Wednesday with significant accumulations by the noon hour.
Rudkin predicts Warsaw, Plymouth, Columbia City, Rochester, Ligonier, Ft Wayne, Angola and areas in between will be in that 5-7-inch range, while areas closer to Lake Michigan will be in the 3-5-inch range.
Temperatures will be in the low 30s and upper 20s Wednesday and the wet snow should be perfect for making a snowman, he added.