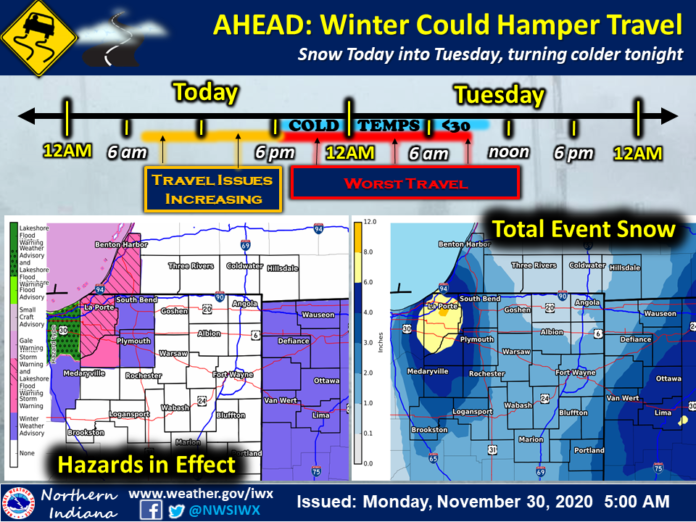 The first big snow could be coming for some over the next 36 hours.
The National Weather Service says areas along and west of US 31 could see four to six inches of the white stuff, perhaps more locally, as the lake effect snow machine cranks for the first time.
A system passing throughout the day will bring snowfall across the area throughout Monday, with most areas receiving one to three inches, with the heavier stuff falling to the east in Ohio.
With the first big snow brings reminders of slick and icy roads, serving as a reminder to take it easy and make some extra time to get to your destination.