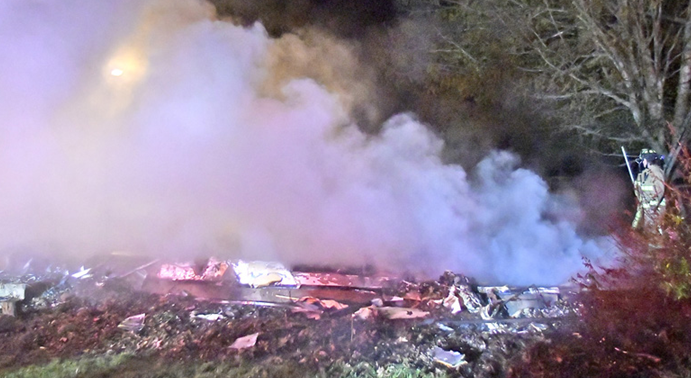 By David Slone
Times-Union
SOUTH WHITLEY – It only took six minutes for the Sidney Fire Department to arrive at the scene of a house fire Saturday morning, but it was already too late.
The home was a total loss, Sidney Fire Department Chief Kevin Wagoner said.
"It was pretty much gone when the caller called it in," he said.
The call by a passerby alerted emergency responders to the house fire at 7865 E. CR 800S, South Whitley, at 4:55 a m. Saturday and they arrived at 5:01 a.m.
No one was home at the time of the fire and there were no reported injuries, Wagoner said.
County records indicate the home was owned by May Mae and Ku Paw JT, Fort Wayne.
As of Sunday afternoon, the cause of the fire was still under investigation.
Assisting the Sidney Fire Department were departments from Pierceton and South Whitley.