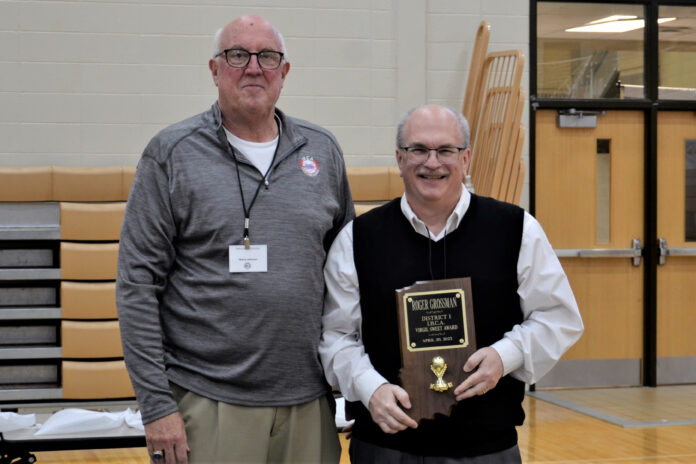 Staff Report
FORTVILLE — Kensington Digital Media Sports Director Roger Grossman has received the Virgil Sweet Award from the Indiana Basketball Coaches Association.
Grossman was one of three people recognized at the IBCA coaches' clinic last week at Mount Vernon High School in Fortville for contributions to high school basketball outside of coaching.
He's been at WRSW since 1991 and has called more than 2,800 games on local radio stations currently owned by Kensington Media.
The award is named after long-time coach and mentor Virgil Sweet, who spent most of his time as a coach at Valpo and Westville.
Basketball official Eric Coburn also received an award for his service as a referee in Indiana for the past 38 years.
For more details on Grossman's career and the award, click here.