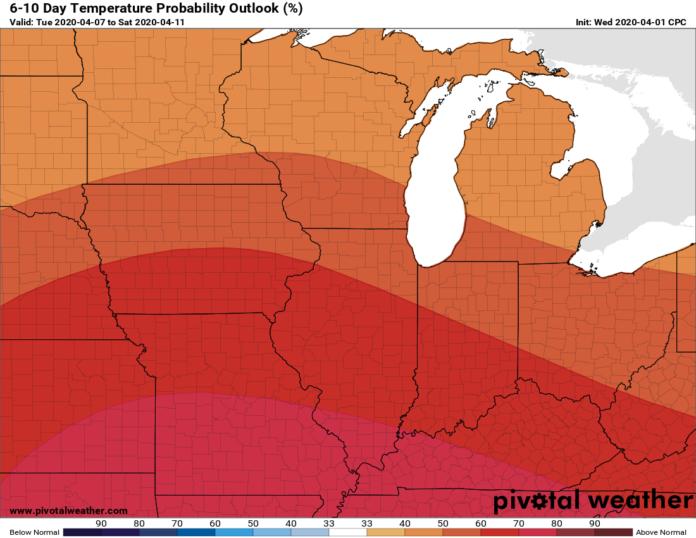 Warmer temperatures are ahead in the short term as spring starts to take full swing.
The Climate Prediction Center says temperatures are expected to be above average over the next six to ten days, and could even go over the next couple of weeks.
Precipitation is also expected to be a little above normal over the next couple of weeks. Average temperatures in April go from the middle 50s in the beginning of the month into the middle 60s by the end.
While mild temperatures are more likely this time of year, the chance of snow is not zero just yet. On average, the area has seen at least one inch of snow for the month.