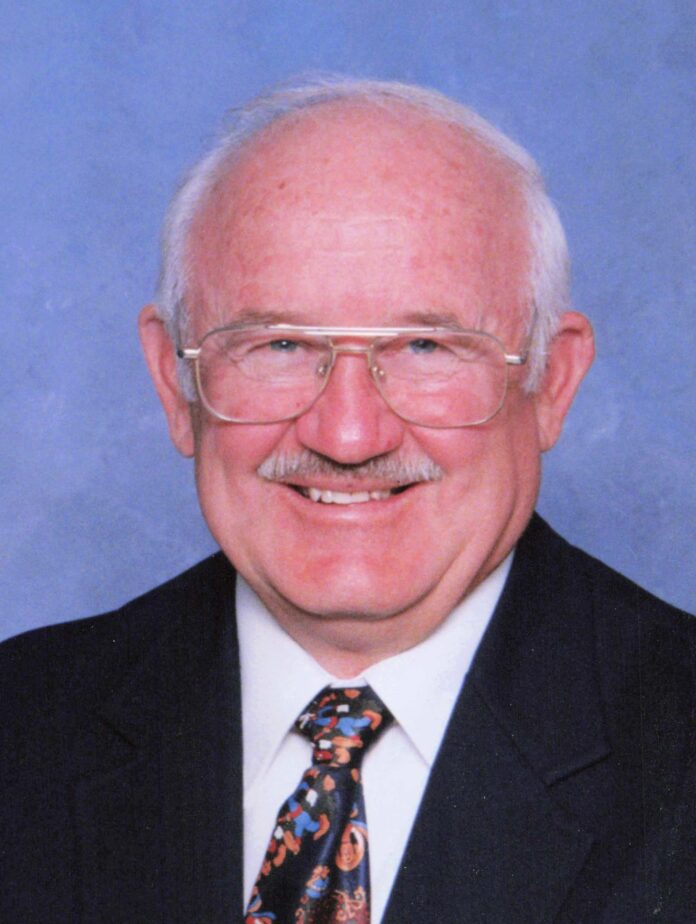 Stanley "Stan" R. Kaiser, 89, North Webster, Indiana, went home to be with the Lord on Saturday, March 25, 2023 at Lutheran Hospital of Fort Wayne, Indiana.
Stan was born on October 22, 1933 in Wheeler Township, Gratiot County, Michigan to Mary (Vadovich) Kaiser and Louis Kaiser along with his brothers Russell Kaiser, deceased, Robert Kaiser, deceased, Joanne (Kaiser) Smith deceased, Shirley Stewart of Palmetto, Florida, Charles and Laurie Kaiser of Hemlock, Michigan and Lewis (Butch) Kaiser, Hemlock, Michigan.  
Stan graduated from Hemlock High School in 1951 and enlisted in the United States Airforce.  Stan was stationed in Japan during the Korean War from 1951 to 1954 and was Honorably Discharged from the 35th Air Police Squadron, Airman First Class Military Police Sargent, earning his private pilot license after discharge and his Real Estate License. Throughout his life, Stan worked in sales for Wicks Lumber In Hemlock, Michigan, Wolohan Lumber in Saginaw, Michigan, Conner Forest Industries in Wausau, Wisconsin, and Grand Rapids Sash & Door in Grand Rapids, Michigan, and a Security Guard in Phoenix, Arizona. 
Stan was preceded in death by his wife of 64 years Patricia A. (Vedrode) Kaiser, his sons Kevin J. Kaiser and Brad N. Kaiser. Stan is survived by his two sons, Brian (Linda) Kaiser, Tekonsha, Michigan and Scott (Kim) Kaiser, Rockford, Michigan and his four daughters Debra (Timothy) Wurtzel, Englewood, Florida, Denise Simpson, North Webster, Indiana, Brenda (Randy) Modrzejewski, Birnamwood, Wisconsin and Beth Johnson, Leesburg, Indiana. Stan was blessed with 23 grandchildren and 34 great grandchildren, several nieces and nephews, and great life-long friends. Stan enjoyed spending time with family and friends, woodworking, camping, fishing, hunting, golfing and time in Florida as a snowbird. 
Stan was a member and for a time the President of the V.F.W. #7302 in Hemlock, Michigan, coached Little League Baseball, Girls Softball, and in 2016 was selected for the Honor Flight to Washington, D.C.  
Arrangements have been entrusted to Titus Funeral Homes & Cremation Services.  Stan will be interred along with his wife at Fort Custer National Cemetery with military honors due him on April 3, 2023 at 3:00 p.m. 
Memorial donations in honor of Stan may be directed to St. Jude Children's Research Hospital or Veterans of Foreign Wars.  To leave a written condolence, please visit www.TitusFuneralHome.com