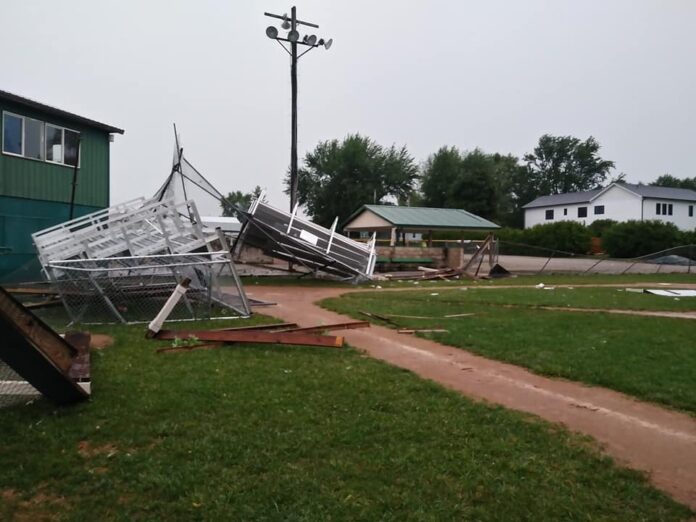 Widespread wind damage was caused by severe weather on Monday afternoon throughout the area.
While damage around Warsaw and Winona Lake stayed fairly minimal, numerous trees and power lines were down in Mentone, Bourbon, Syracuse and near Silver Lake.
One of those hardest hit places was the Mentone Youth League grounds, where bleachers were overturned and fences were knocked down. Kasey Shock with the MYL posted photos on Facebook showing the debris throughout the league grounds.
The MYL said they will be cleaning up on Saturday at 8 AM, and welcome any and all help that they can get to get the grounds ready to go for Peewee football, which starts next week.