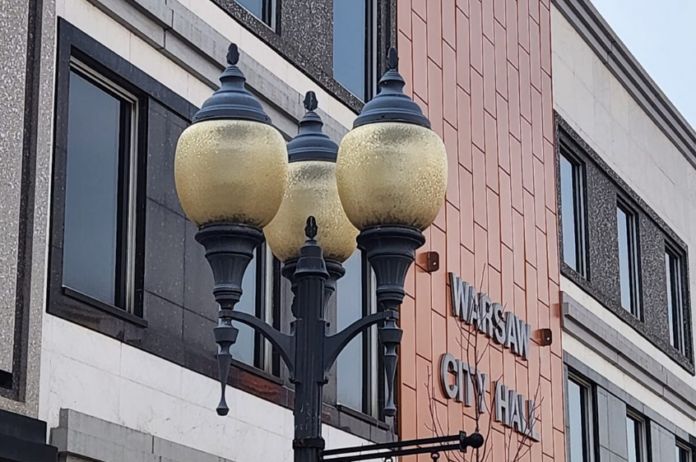 News Release
WARSAW — Replacement of downtown decorative lights will begin next week and continue for up to a month, the city of Warsaw announced Tuesday.
The Public Works Department announced the downtown decorative light replacement project will begin the week of Aug. 7.
Downtown parking stalls close to decorative street lights will be temporarily blocked off in order to remove and replace the current structures.
This project will be performed in daily segments to minimize the disruption of business. The project is expected to take approximately 3 to 4 weeks to complete.