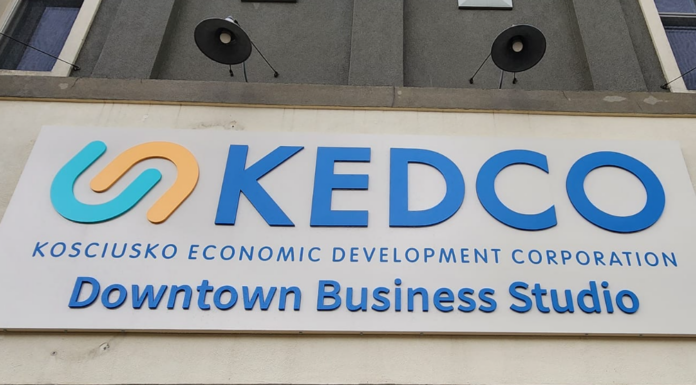 By Dan Spalding
News Now Warsaw
WARSAW — Is there a demand for a convention center combined with a performing arts center somewhere in Warsaw?
That's the question a consulting firm hopes to answer.
On Wednesday, a coalition of local groups led by KEDCo — Kosciusko Economic Development Corporation — was awarded $30,000 that will go toward the cost o a study by Hunden Partners, a Chicago firm hired by KEDCo.
Suzie Light, representing KEDCo, made the pitch to the Kosciusko County Convention, Recreation and Visitors Commission and told News Now Warsaw that she thinks the community might be missing out on opportunities to host conventions because of the lack of a large scale facility that could host hundreds of people.
The study is the first of three phases. The initial study will look at market demand, financial feasibility and economic impact, Light said.
"For 30 years, we've been talking that we need a conference here. How do we know and is it sustainable? We hope this market study will help provide that information," Light told the commission.
She told the commission the project could cost upward of $50 million. Much of that would come from state funding.
The group sought $50,00 for the study, but was awarded $30,000 by KCCRVC.
Light said they will rely on other sources to cover the remaining costs of the study, estimated to be $100,000.
Groups supporting the idea of looking into the idea include the city of Warsaw, Kosciusko County, Kosciusko Chamber of Commerce and the local Main Street organization, Light said.
She said she'd like to see a convention center combined with a performing arts center somewhere into the downtown landscape, but said there is no specific site that has been identified.
The study will commence immediately.
The group hopes to have an analysis complete by later this year so that such a proposal could be ready for preliminary consideration by the October for READI 2.0 which is overseen by the Indiana Economic Development Corporation.
READI 2.0 is a state initiative intended to fuel transformative projects in local communities.