With Easter just around the corner people across the country are preparing to celebrate. 
A survey by TopCashback.com found 73% of Americans expect to spend between $1 and $50 on Easter gifts.
The survey polled a cross-section of 1,310 adults ages 18 and over to determine American traditions and spending habits for the popular spring holiday. 
The site found 63% of Americans will purchase Easter basket and egg hunt contents at Walmart, two in five at the local dollar store and 39% at Target.
In addition to the most popular places to purchase Easter items, 74% put money in their Easter eggs, including dollar bills and coins.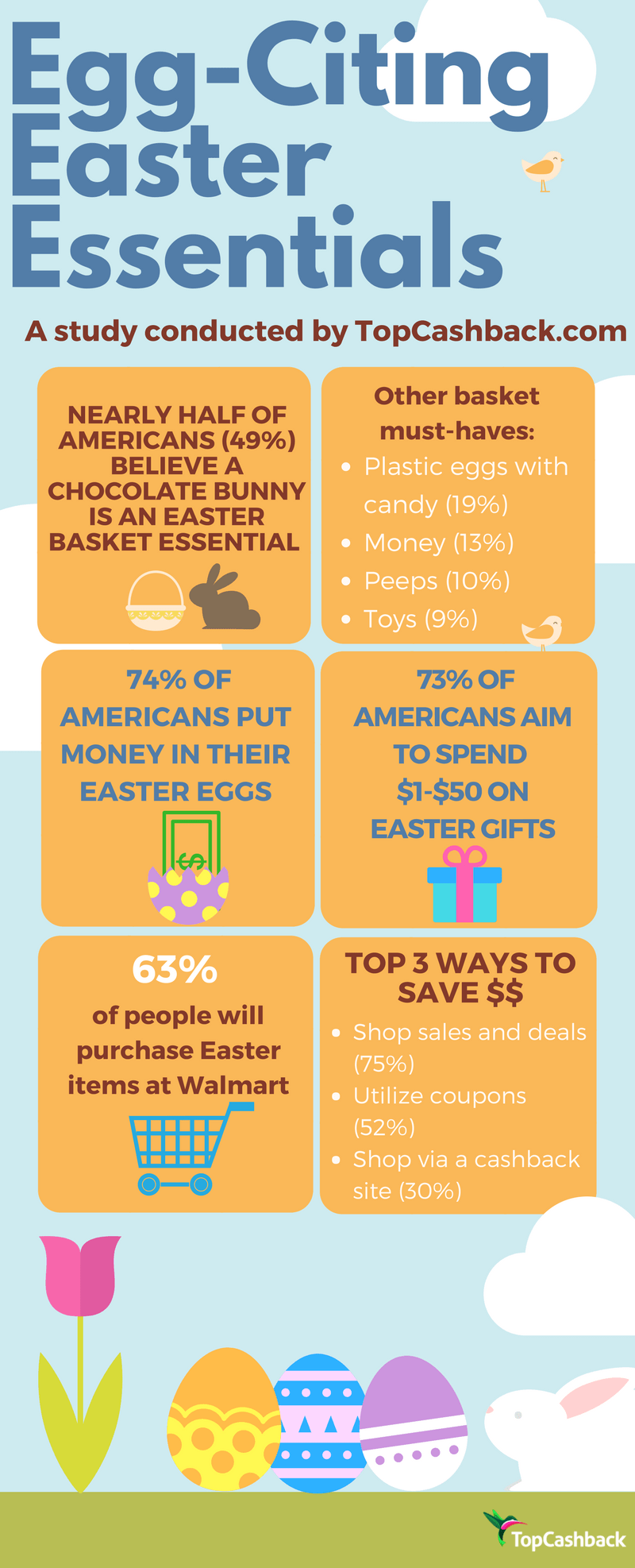 Additional break-downs from the survey are as follows:
Favorite Easter Basket Item:
Chocolate bunny (49%)

Plastic eggs with candy (19%)

Money (13%)

Peeps (10%)

Toys (9%)
Most Popular Easter Tradition:
·
Spending time with family (39%)
·
Religious aspects (14%)
·
Hunting for Easter eggs (13%)
·
Dyeing Easter eggs (13%)
·
Eating Easter candy (8%)
·
Enjoying food (6%)
Top 3 Ways To Fill An Easter Basket Without Cracking Your Budget:
Shop sales and deals (75%)

Utilize coupons (52%)

Shop via a cashback site (30%)