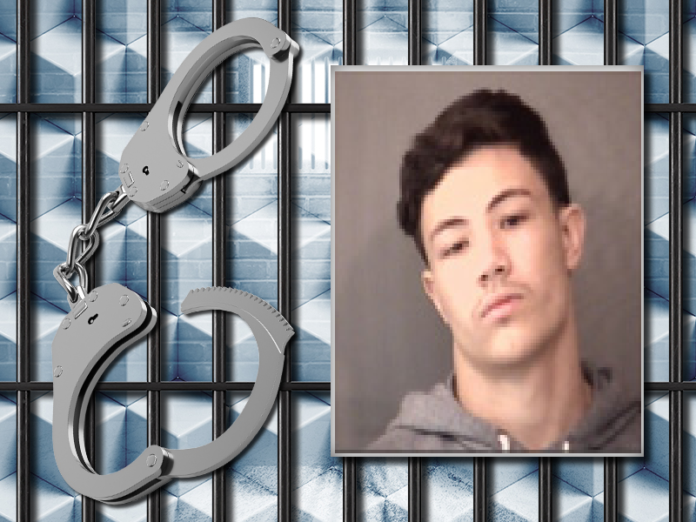 Prosecutors are charging a 17-year-old male as an adult after police allege he stole items and helped manufacture methamphetamine.
Jordan Bronsing is charged with one felony  count of aiding in the manufacture of methamphetamine and two counts of felony theft.
Police say Bronsing, along with another juvenile, stole items from two stores to help make the drug and participate in a drug deal.
Warsaw police found Bronsing after an undercover operation.
On Aug. 1, a criminal informant called Ryan McBride, 25, Lagrange, to make the deal, according to court records.
McBride told the informant to meet him at Walmart  where he would trade 1 gram of meth for a box of pseudoephedrine.
McBride showed up with Robert Nelson, 52, Elkhart; Bronsing and one other juvenile in a minivan.
The informant entered the car and the van drove away.
The officers tailed McBride and the informant to a residence.
At the residence, police spoke with McBride, who admitted he had a mobile meth lab in the van ready to go, according to court records. McBride said the meth lab would have made 2 grams of meth.
Nelson told police that Bronsing and the other juvenile went into Tractor Supply Company to steal items to make the drugs, records state.
The informant told police that the juveniles also stole items from Walmart to make meth.
McBride and Nelson were both charged with felony drug charges and are expected to make their initial appearance in Kosciusko?Circuit Court Sept. 21.
Bronsing was transferred to adult court and was held in Kosciusko County Jail on a initial $15,250 bond.
The other juvenile was referred to the probation department.