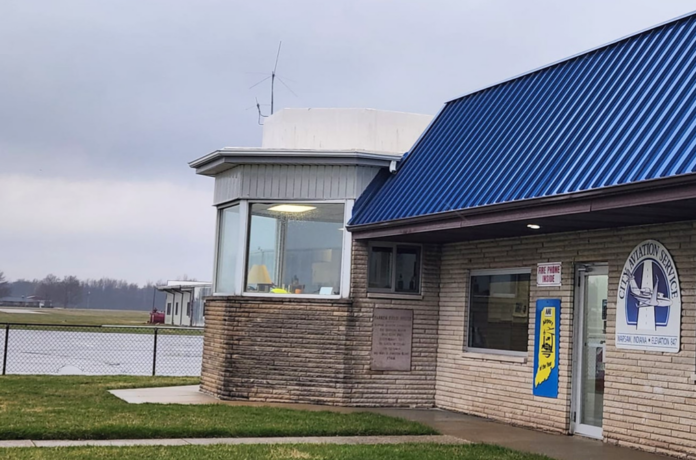 By Dan Spalding
News Now Warsaw
WARSAW — Kosciusko County Council may have shelved the city's idea of establishing an airport authority for a year, but the issue remains an immediate one in the eyes of Warsaw Mayor Joe Thallemer.
County Council voted earlier this month to table the request for a full year and abruptly cut off discussion one week after the city formally made the pitch to county officials.
Thallemer, talking with News Now Warsaw on the public affairs show In the Know, said he intends to follow up with an itemized list of monetary needs the airport is facing over the next ten years.
Thallemer said they plan to show the county how much is needed, how much the city can provide and suggest the county cover the rest.
"If they feel like there is a means to help us, that would be the best way to do it," Thallemer said.
"The suggestion was, 'tell us what you need,' so we're going to tell them what we need," Thallemer said.
County Councilman Dave Wolkins, who proposed tabling the issue, said at the time he was interested in assisting the airport in some way. He said he's generally opposed to establishing another taxing authority and said the timing of the request — as tax bills arrived in the mail — was not good.
Thallemer agreed the timing did not help.
Regardless, Thallemer said he continues to believe the establishment of an airport authority is necessary.
You can hear the entire interview with Thallemer at the following times:
The interview for this story with Thallemer was part of News Now Warsaw's public affairs show, In The Know. 
The show's broadcast schedule is below:
News Now Warsaw (99.7 FM and 1480 AM):
Fridays at 9 .m.
Saturdays at 7 a.m. 
Sundays at 7 a.m. & 2 p.m.
WRSW (107.3):
Sundays at 6 a.m.
Willie (103.5 FM):
Sundays at 6 a.m.