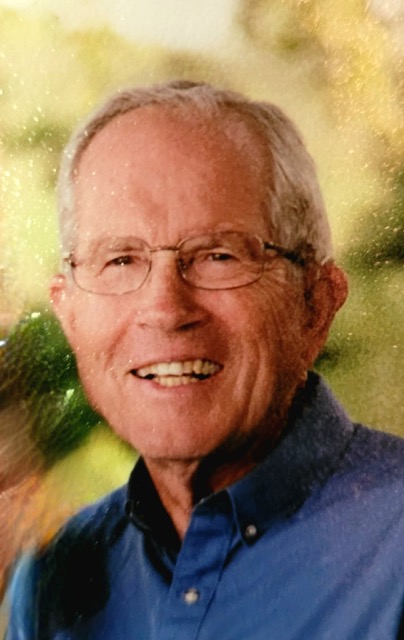 Theodore "Ted" LeRoy Hanes of Claypool, Indiana went home to be with his Lord and Savior, Jesus Christ at 8:35 a.m. on Monday, August 1, 2022 at the age of 94.
He was born on March 31, 1928 in Los Angeles, California.  He was one of four children born to Viva Blanch (Netzley) and Charles Carl Hanes.  Ted married the love of his life, Iris Evonne Neff, on Valentines Day, February 14, 1960.  They were blessed with the joy of becoming parents, grandparents and great grandparents throughout their journey of 62 years of marriage.
Ted graduated from Covina High School in Covina, California and continued on with his undergraduate studies at UC Davis &  UCLA.  He earned his PHD from UCLA and spent his career teaching biology at California State University of Fullerton.  He loved learning and teaching, and was an authority and expert in California Coastal Vegetation, was an Audubon Society Instructor, and Board Chair of both Western Christian Schools and LaVerne Grace Brethren Church.  Ted was a loving father and his greatest accomplishment was simply being there for his family and he enjoyed attending every game and event his four children participated in while they were growing up.
Upon retirement, Ted and Iris moved from Los Angeles, California to a farm in Kosciusko County, Indiana in August of 1999.  They very much enjoyed the fellowship of their church family at Christ's Covenant Church in Winona Lake, Indiana as well as Cornerstone Grace Church in South Whitley, Indiana.  He was a faithful Christian man who loved Jesus and served Him faithfully in his marriage, family, church, career, and community.  He will be dearly missed by his family and those who knew him.  Ted left a legacy of love, kindness, patience and generosity.  His family is rejoicing in the knowledge that Ted is now in Christ's presence, with a renewed mind and body, and with the assurance that his family will be reunited in Christ once again.
He will be lovingly remembered by his wife, Iris Evonne Hanes (Claypool, Indiana), two sons, Mark (Lauri) Hanes (Winona Lake, Indiana), Doug (Kari) Hanes (Claypool, Indiana), two daughters, Linda (Dale) Payne (Visalia, California), Nina Hanes Banks (Louisville, Kentucky), nineteen grandchildren and eleven great-grandchildren.  He was preceded in death by his parents, two brothers and one sister.
Ted's life will be celebrated at 11:00 a.m. on Friday, August 5, 2022 at Christ's Covenant Church, 2090 E. Pierceton Road, Winona Lake, Indiana and officiated by Pastor Larry McCall and Pastor Edward Robertson.  There will be visitation an hour prior to the service at the church from 10:00 – 11:00 a.m.  A private family graveside service will take place at Oakwood Cemetery in Warsaw, Indiana.  Arrangements were entrusted to Redpath-Fruth Funeral Home, 225 Argonne Road, Warsaw, Indiana.
Memorial donations may be directed to Answers In Genesis, P.O. Box 510, Hebron, KY 41048-0510.