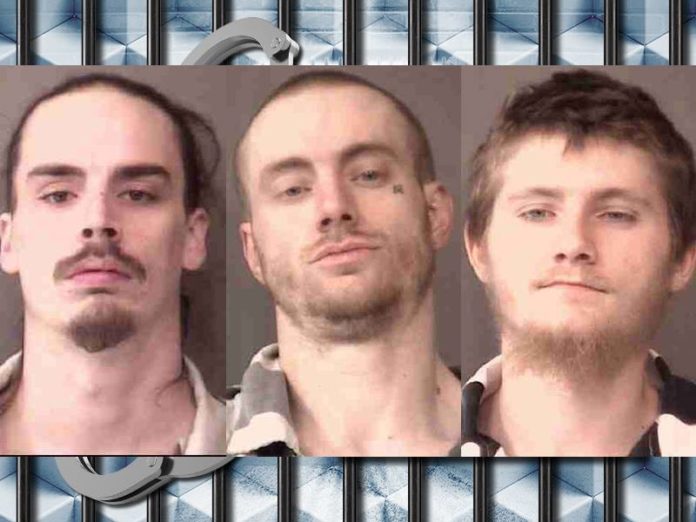 Three men were arrested Tuesday morning in connection with 18 burglaries in Kosciusko County.
The Kosciusko County Sheriff's Department tells News Now Warsaw they were called to the Jelly Stone Camp Grounds near Pierceton at about 11 p.m. Monday night about some burglaries in progress. Police caught one suspect on the property, with two others caught after a chase that ended in Whitley County.
Police say 18 lots at the campgrounds were hit, with multiple items stolen, including electronics, coins, and firearms.
Deputies arrested 19-year-old Kenneth Sanchez, 28-year-old Michael Chapman, and 29-year-old Thomas Ankrom, all of Converse, Indiana, on burglary charges.