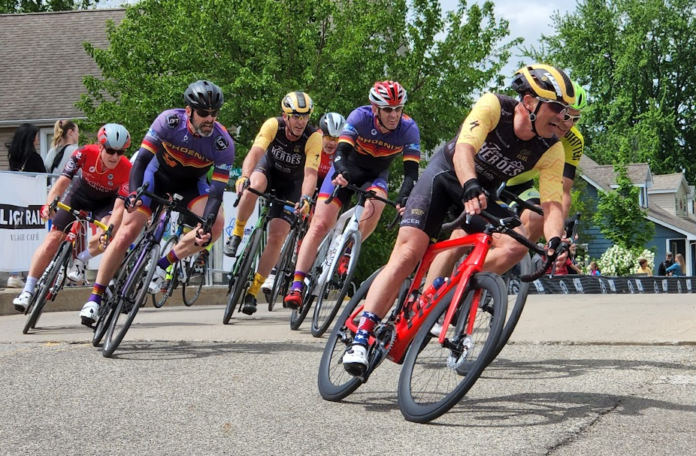 By Dan Spalding
News Now Warsaw
WINONA LAKE — Fat & Skinny Tire Fest returns this weekend for its 18th year.
The three-day festival now aligns with Warsaw's Third Friday, which will include a criterion race in downtown Warsaw at 7:30 p.m. Friday.
Third Friday begins at 5 p.m. Live music with Beez and the Rocker kicks off in downtown Warsaw at 7 p.m.
The bike fest officially kicks off with a 7 a.m. ride beginning at Light Rail Café in Winona Lake.
The Miller Sunset Pavilion in Winona Lake will serve as a festival's hub.
Opening ceremonies at the pavilion start at 6 p.m. Friday, and the mass ride from Winona Lake to downtown Warsaw starts 30 minutes later.
Live music is lined up at Miller Sunset Pavilion from 4 to 10 p.m. Saturday. Bands include Frost and Crow at 4 p.m., Size Matters at 6 p.m., and McLaine and Co., at 8:15 p.m.
For a full list of activities, check out the website, kcvcycling.org.