Where's the beef? At Tippecanoe Valley High School it's right by the football field.
Students in the ag department's Farm to Fork Program had the unique experience of getting to raise cattle at school. The first four steers were processed and served for lunch in the high school cafeteria.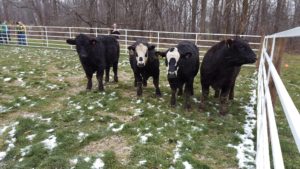 The "Viking burgers" were just the start of what's to come for the program. Ag Director Michael Jones tells News Now Warsaw they have a vision for how the program will move forward.
"Everything's built out there, it's going to switch to the animal science and econ part: how much feed are they eating, how much are they eating on a daily basis, how many pounds of feed do they have to eat to gain a pound of weight, those types of things," explains Jones. "We're going to continue to probably get different breeds in and see how they react, how fast they grow or how slow they grow."
A senior student that participated in the program says the idea came about in American Studies class.
"We built the fenced-in area and the little shed for them this year, and then we brought them in, we raised them up, feed them out…we really had a good time with it," she says. "The meat from them was actually really good."
Though some students have farm experience at home, not all of them do.
"Probably less than 50% of our kids are not growing up on farms that are in ag classes so they're learning in here because they can't get it at home," explains Ag Director Jones. "None of them that I know of raised any cattle so they're getting a new experience there."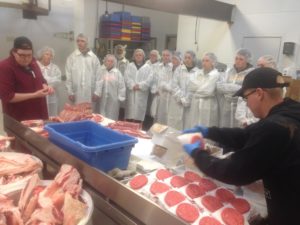 Several students attended the processing of the meat, which was then used in school lunches Monday. The initiative aims to not only improve hands-on education for students, but also offer them higher quality meals in the school's cafeteria.