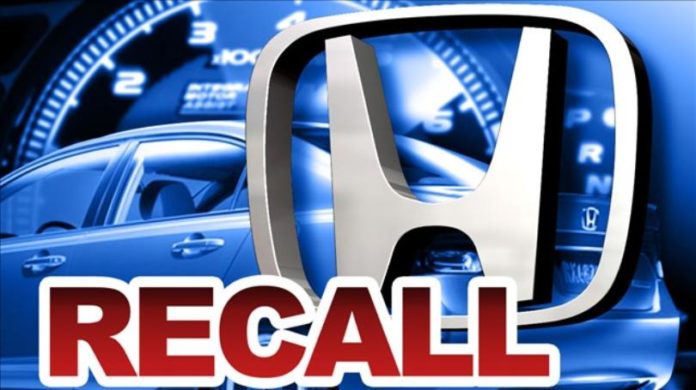 Toyota and Honda are recalling more than 1 million vehicles after reports of defective Takata air bag inflators, according to Fox Business.
Takata's inflators can explode and hurl shrapnel into the vehicle.
There have been 280 reports of injuries and at least 20 people have died worldwide.
This latest string of recalls is part of the largest series of automotive recalls in U.S. history. 69 million inflators have been recalled in 42 million vehicles so far, and Toyota says it's recalling an additional 601,000 vehicles in the U.S.
The recall covers:
Toyota Corolla, Toyota Matrix, Scion xB, Lexus IS 250 and 350 and Lexus IS-F from the 2009, 2010 and 2013 model years
Toyota 4-Runner, Lexus IS 250C and 350C and Lexus GX 460 from the 2010 and 2013 model years
Toyota Yaris and Lexus ES 350 from the 2009 and 2010 model years
Toyota Sienna from the 2013 model year
In addition to Toyota's recalls, Honda is recalling an additional 465,000 vehicles and 960 Gold Wing motorcycles in the U.S.
This recall covers:
Acura RL and Honda Accord from the 2009-2012 model years
Acura TSX, Honda Fit, Honda Ridgeline and Honda Pilot from the 2009-2013 model years
Honda Civic, Honda CR-V, Honda Element from the 2009-2011 model years
Honda Crosstour, Honda Insight and Acura ZDX from the 2010-2013 model years
Acura TSX from the 2011-2013 model years
Honda FCX Clarity and Honda Fit EV from the 2013 model year
Gold Wing motorcycles with optional air bags from the 2009-2016 model years
Honda plans to notify owners by late February, and Toyota by March.