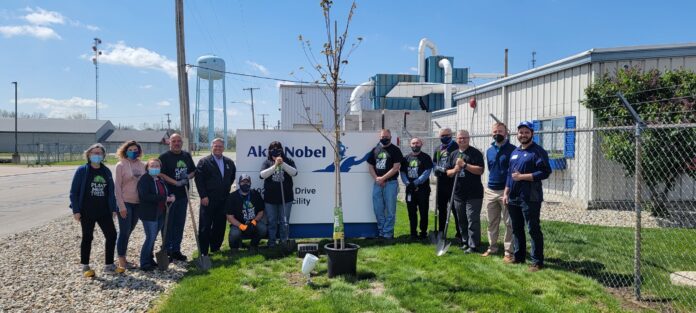 Arbor Day was celebrated on Friday with the planting of trees by a Warsaw coating company and the Kosciusko Chamber of Commerce.
The first tree was planted on the property of Akzo Nobel in the Boggs Industrial Park, with the second tree at Pike Lake between the campground and the playground. Plant Manager Hector Loyola says the company is interested in promoting green energy, and wants to make an environmentally friendly powder.
The company celebrated Arbor Day with their employees by having a meal for them, while also giving each one a tree to plant in their yards.