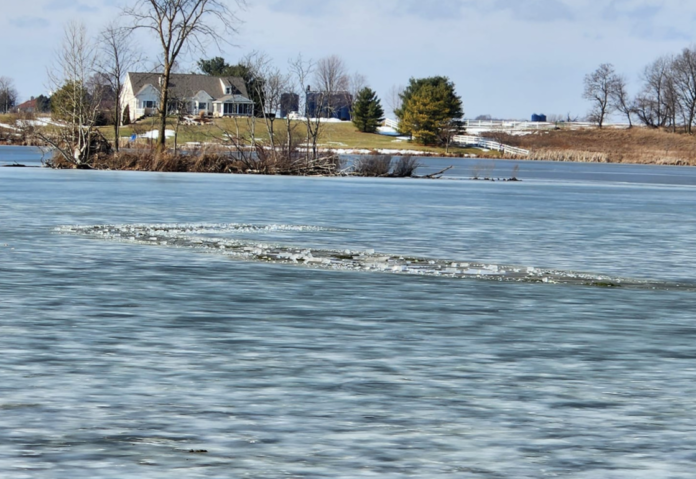 By Dan Spalding
News Now Warsaw
SILVER LAKE — Two men fell through the ice on Silver Lake early Sunday afternoon.
The two had been attempting to ice fish about 40 yards from shore on a bay west of the main lake when they fell through.
The incident happened around 1:15 p.m.
Both men were able to make it back to shore along South Bouse Drive without the help of emergency crews.
One of the two men, who declined to give his name, said it took about 15 minutes to crawl back to shore and that it was made more difficult because ice around them kept collapsing.
Temperatures were in the low 40s when the accident happened.
High temperatures are expected to be in the mid to upper 40s for the next few days,  according to the National Weather Service.