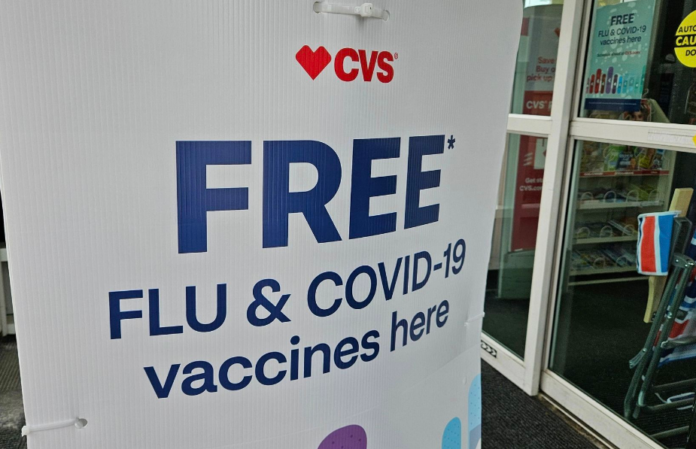 By Dan Spalding

News Now Warsaw
WARSAW – The new COVID-19 vaccine update — approved last week by the federal government — will be available at two stores in Warsaw beginning Monday.
Employees for CVS Pharmacy and Walgreens said customers could begin making appointments beginning Monday and Kroger will have the vaccine later in the week.
The U.S. approved updated COVID-19 vaccines Sept. 11, hoping to rev up protection against the latest coronavirus strains and blunt any surge this fall and winter.
The Food and Drug Administration's decision opens the door for the newest shots from Moderna and Pfizer and its partner BioNTech to most Americans even if they've never had a coronavirus vaccination.
It's part of a shift to treat fall updates of the COVID-19 vaccine much like getting a yearly flu shot.
A third vaccine maker, Novavax, said its updated shot is still being reviewed by the FDA.
COVID-19 hospitalizations have been rising since late summer although — thanks to lasting immunity from prior vaccinations and infections — not nearly as much as this time last year.
But protection wanes over time and the coronavirus continually churns out new variants that can dodge prior immunity. It's been a year since the last time the vaccines were tweaked, and only about 20% of adults ever received that earlier update.
"Vaccination remains critical to public health and continued protection against serious consequences of COVID-19, including hospitalization and death," FDA vaccine chief Dr. Peter Marks said in a statement. "We very much encourage those who are eligible to consider getting vaccinated."
Just like earlier vaccinations, the fall round is cleared for adults and children as young as age 6 months.
The FDA pointedly isn't calling this latest round a "booster" but instead a vaccine updated to better match the currently circulating virus. The new recipe targets an omicron variant named XBB.1.5 — replacing outdated combination vaccines that mixed protection against the original coronavirus strain and an older version of omicron.
And while even the XBB.1.5 variant is no longer dominant, FDA determined that it's close enough to coronavirus strains causing most COVID-19 illnesses today to offer good cross-protection. Like earlier versions, they're expected to be most protective against COVID-19's worst consequences rather than mild infection.
But while the FDA's decision allows for wide use of the updated shots, the CDC will decide how strongly different groups are urged to get them.
Federal officials have said the shots still will be free to most Americans through private insurance or Medicare. But for the uninsured or underinsured, the CDC is working with health departments, clinics and certain pharmacies to temporarily provide free shots.
Editor's note: The Associated Press contributed to this report