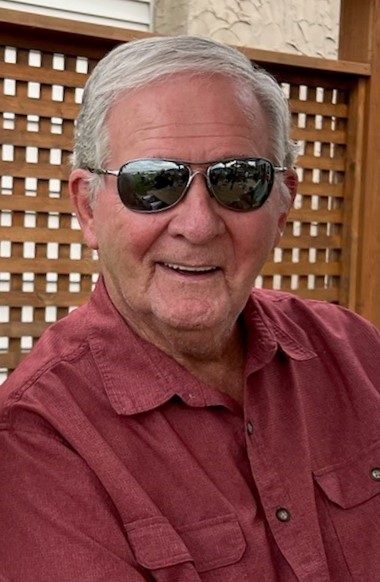 Vernon Ralph Hartley of Warsaw, Indiana passed away on Thursday, September 8, 2022 at I.U. Health University Hospital in Indianapolis at the age of 80.
He was born on July 8, 1942 in West Frankfort, Illinois to Alice Margaret (Bellamy) and Vernon Leon Hartley.  He was a 1960 graduate of South Whitley High School in South Whitley, Indiana where he was a great athlete.  He was a member of the baseball, track and basketball teams, where he was an honorable mention as an All-State Basketball player.  After high school he enlisted in the U.S. Marines and proudly served from October 1, 1962 and was honorably discharged as a Sergeant on October 28, 1966.  Vernon was the recipient of the Purple Heart and was very proud of serving alongside his fellow brothers in arms during the Vietnam War.  He enjoyed the fellowship of fellow service members for many years as a member of the V.F.W. #1126 in Warsaw.
Vernon retired after a long career as a construction superintendent where he wore many hats.  He was an excellent brick layer and a jack of all trades.  He was very giving and had a big heart.  One of Vernon's favorite pastimes was simply sitting on the porch with his brother, Andy and smoking cigars.
On August 13, 1983 he married Anita Lynn Hersch.  They spent the next 38 years of their marriage sharing everything in life together before she passed away on May 9, 2022.  For the past 26 years, he and his wife celebrated with a vacation to one of his favorite getaways…Jamaica!  Vernon will be remembered as a devoted father to his children, he loved his grandchildren, was a loving brother and friend to many who will be dearly missed.
He leaves behind his daughter, Jill (Corey) Brothers (Mishawaka, Indiana); step-daughter, Faith (Ian) Pence (Mooresville, Indiana); several grandchildren, including two special granddaughters, Karley and Lauren.  Also surviving is a niece, Amy (Alex) Haupert (New Palestine, Indiana) as well as many nieces and nephews; brother, Andy (Mary) Hartley (North Webster, Indiana); and two sisters, Elaine (Gaylord) Haupert-Miller and Brenda Long (both of Ft. Wayne, Indiana).  He was preceded in death by his parents, wife, Anita Hartley, brothers-in-law, Jim Long and Dale Haupert.
No services are planned, the family will mourn his passing in private.  Vernon will be laid to rest at a later date, thoughts and prayers are appreciated.  Arrangements were entrusted to Redpath-Fruth Funeral Home, 225 Argonne Road, Warsaw, Indiana.
Memorial donations may be directed to the V.F.W. #1126, 1350 W. Center, Street, Warsaw, Indiana  46580.