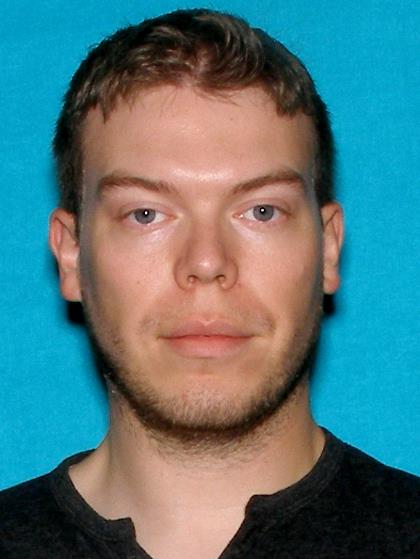 A South Whitley man who's been wanted by Winona Lake police since November to answer to stalking charges was arrested Tuesday in Fort Wayne.
Dustin Michael Boardman, 36, of 305 Collamer Road, South Whitley, was booked in the Kosciusko County Jail at 2:59 p.m. Tuesday and is facing a slew of stalking and invasion of privacy charges in several open cases.
Winona Lake Town Marshal Joe Hawn said Boardman has been wanted by police since November and that he was apprehended Tuesday by Fort Wayne police after a pursuit in Allen County. Boardman was transported to the Kosciusko County Jail after his arrest in Fort Wayne to answer to his charges.
According to a probable cause affidavit filed Dec. 2, on Nov. 29 a woman went to the Warsaw Police Department and said her ex-boyfriend, Boardman, had been following her even though she had a protective order against him.
The woman told police that Boardman tried to call her Nov. 26 and that earlier on Nov. 29 she was leaving Starbucks in Warsaw when she noticed a white Chevrolet passenger car pull up behind her.
According to court papers, the driver was Boardman and he allegedly followed her for several turns until the woman eventually stopped in a parking lot and Boardman got out and approached her vehicle.
When he approached her, the woman told police she asked him if he put a GPS tracker on her vehicle, and Boardman responded, "yes," according to the affidavit.
The woman then drove to WPD, and Boardman stopped following her.
According to the affidavit, a Warsaw police officer located a cell phone attached to the woman's vehicle with magnets and removed the tracking device.
On Dec. 1, the woman again contacted police and said she went out to her vehicle in the morning and found a package on her windshield.
According to court papers, the woman videotaped herself opening the package, from which she could hear a voice emanating, and she located a cellular phone. On the phone, Boardman was speaking to her via a live video call, according to the affidavit.
According to court records that were up to date at the time of the Dec. 2 filing, Boardman was convicted of menacing by stalking in the first degree in Franklin County, Ohio, on June 13, 2011, and again on June 14, 2011, for stalking a woman who was not the victim in this case.
Boardman also is under a suspended sentence for stalking, a Level 5 felony, in Kosciusko County, where the victim was not the victim in Ohio or the woman in this case.
He also was convicted of battery in Kosciusko County Jan. 29, 2020.
In this case, he is facing two Level 5 felony stalking charges, and three Class A misdemeanor invasion of privacy charges.
On Feb. 15, another case was filed against Boardman in Kosciusko Superior Court III stemming from an alleged incident Jan. 14 where the same woman from the previous local case reported she received a package from Boardman that contained a book titled, "I Love You But I Don't Trust You. The Complete Guide To Restoring Trust In Your Relationship."
According to court papers, a personal note was sent along with the package that requested the woman meet with Boardman and improve their communication.
The woman told police Boardman sent the same book to her parents' home a few weeks prior while she was home visiting for the holidays, along with an Ohio salvage title and associated paperwork for a Jeep.
Boardman then allegedly contacted the woman several times through text messages and attempted phone calls trying to get her to meet up with him.
Boardman's bond was set at $26,250 for the two stalking cases. No bond was set for the revocation of a suspended sentence charge.