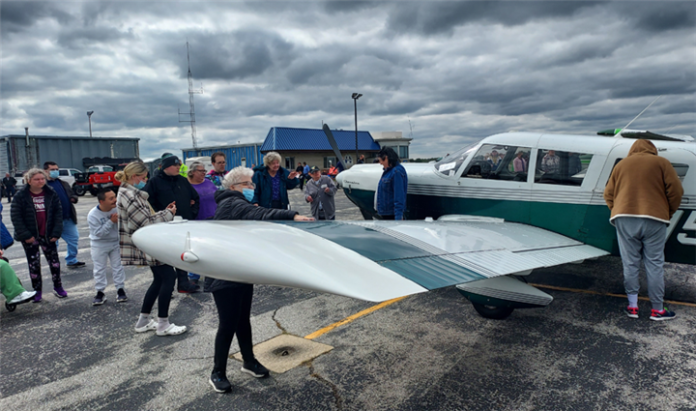 Cardinal Services members were able to participate in the Warsaw Municipal Airport's first SOAR event Thursday.

Airport Manager Nick King said Supervisor Ray Scott came to him because Scott's wife works for Cardinal Services. Scott thought the airport could partner with Cardinal to bring members out to the airport.

Several planes, along with city vehicles – bucket trucks, police cars, fire trucks and snow plows – were brought out to the airport.

King said the city brought out as much equipment as was available to create a more immersive experience for the Cardinal members who would tour the display.

Cardinal members were able to walk around the planes and vehicles and ask any questions they might have had.

"It's another way that we can get a different group of the public to come out to the airport and see what we do on a day-to-day basis," he said.

King said since this is the first year they've had the SOAR event. The airport is hoping to continue the event and see what they can do to expand it.

He said he hopes to grow the event in following years by including other members of the public, but the intention was to focus on Cardinal members Thursday, see how it went and go from there.

He said he expected to see between 100 and 150 people during the two-hour event.

King said he loves to have people at the airport so they can educate people on what they do and how it benefits the community.

The SOAR event was something different Cardinal members don't get to do every day, he said. Some of the public think the airport is there to serve the big corporations like Zimmer Biomet or DePuy, but "we have a lot of different customers out here," he said, which includes individuals who own their own planes.