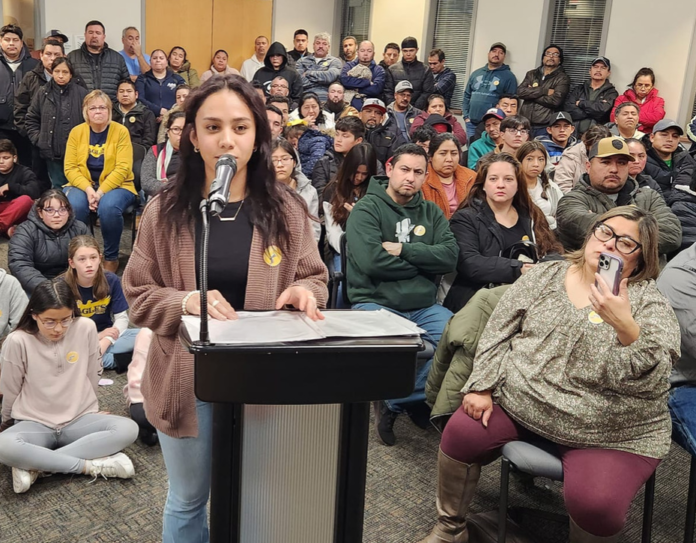 By Dan Spalding
News Now Warsaw
WARSAW — Warsaw City Council is considering the passage of a resolution supporting state legislation that would establish a driving privilege card program for undocumented residents. 
An overflow crowd of well over 100 people attended Monday night's city council meeting in support of Senate Bill 248.
Scroll down to see a fact sheet on the proposal
Supporters of the bill say it would i0694_001mprove traffic safety, decrease the number of uninsured drivers and benefit law enforcement.
Other cities, including Goshen, Plymouth and South Bend, have already passed similar resolutions.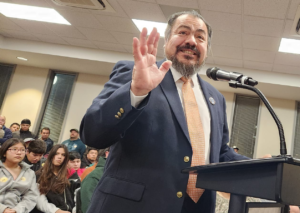 Authors of the state legislation include Republican Sens. Blake Doriot and Linda Rogers and Democrat Sen. David Niezgodski. State Sen. Stacey Donato, a Republican who represents southern Kosciusko County, is a co-author.
A preliminary vote in the Senate Homeland Security and Transportation Committee was expected Tuesday morning that could lead to a vote by the full Senate.
If approved, applicants would have to be a resident of Indiana for at least a year, would have to show proof of paying taxes, show proof of insurance and would have to pass a written test and a driving test.
The card could not be used as a form of identification, cannot be used to vote, to travel on an airplane or used to drive in other states.
The cards would need to be renewed each year.
About 20 0ther states have adopted similar policies.
Ed Rodriquez, of La Voz Unida, of Plymouth, addressed city council on behalf of "those people who live in fear and anxiety daily because they must drive and they know it is illegal."
Many undocumented residents struggle to access services such as picking up prescriptions at a pharmacy or visiting a library, he said.
A 17-year-old Honduran student, Loany Galeano Breve, whose family is from Honduras, also spoke at the meeting. She said she and others don't feel comfortable riding the bus because of racist interactions.
"Our community and the country itself are so big on preparing this generation to be the next leaders, but due to the lack of driving privileges, students can't get to school and get a proper education — what will happen to our generation?" she asked.
Council passed a voice vote supporting plans to draft a resolution supporting the state legislation at an upcoming meeting.
Council is expected to formally consider the resolution later this month.
Mayor Joe Thallemer said Warsaw Police support the legislation.
At the end of the presentation, the room erupted in applause after council signaled its initial support to consider the plan.
Below is a fact sheet provided to the media