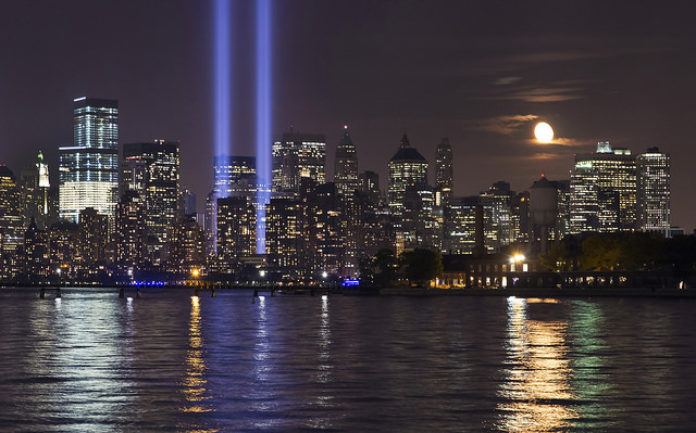 An ceremony at Center Lake is set to commemorate the events of September 11, 2001.
The 9/11 Remembrance Ceremony will be held Monday September 11 at 6 p.m. at Center Lake Pavilion. The event is the 16th time the community will recount the tragic events.
Salvation Army Indiana State Director Robert Webster will present his experiences as Chaplain to the Fire Department of New York after the attacks. He will be speaking about his experiences serving at Ground Zero during the rescue and recovery.
"I cannot comprehend the enormity of the tragedy. Several rubble piles over 7 stories tall.  A massive grave site. People working feverishly to help any way possible, knowing this will take months to complete. The smell of the collapse is everywhere- dust and diesel fumes fill the air. People's emotions are on edge." an excerpt from Webster's journal recalls. "Many of the workers I spoke with knew friends, family and colleagues and continue to search endlessly, but the emotional strain is evident on their face and in their voice. Not too many tears here, just a resolve to get the job done, not matter what it takes."
After Webster speaks, community members can participate in a moment of silence and closing prayer at the 9/11 Remembrance Memorial in front of the Pavilion.
The program will include Posting of the Colors, the National Anthem and Pledge of Allegiance, and patriotic songs. Emergency medical units will display their vehicles on Canal Street as part of the ceremony.