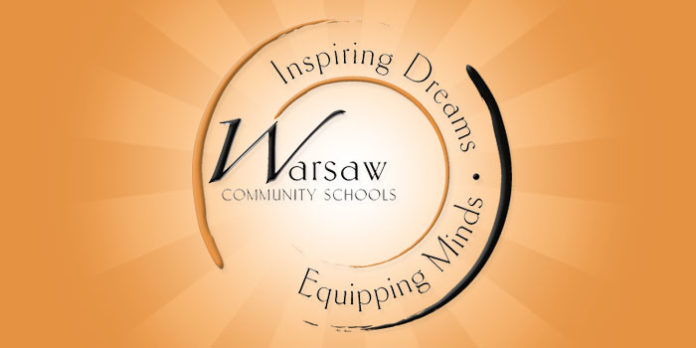 Warsaw Community Schools is recommending Matt Binkerd to fulfill the role of athletic director at Warsaw Community High School.
Binkerd's recommendation into the role follows the recent announcement by current Athletic Director Dave Anson that he would be stepping down from his position to pursue relocation to the Florida area with his family.
Binkerd will be recommended to the WCS Board of School Trustees during the June regular board meeting.
Binkerd grew up in a suburb outside of Portland, Ore., called Hillsboro where his father was a longtime high school teacher, coach, and athletic director. His love of sports carried on to his college career at the University of Oregon where Binkerd competed on the football team for one year and track and field, where he was a pole vaulter for the Ducks for the duration of his college career.
Binkerd received his Master's in education from Pacific University's satellite program in Eugene in 1996. He was hired as the head boys' track coach and social studies teacher at Elmira High School in Veneta, Ore.
Coach Binkerd transferred to Springfield High School in Springfield, Ore., in 1999. While there, he coached track and field as well as football. Binkerd became the head football coach in 2001. In 2003, he became the athletic and activities director at Springfield and resigned coaching track and football in 2004. He later went back to school to receive his administrative license from the University of Oregon in 2007-2008.  
He moved to Sheldon High School in Eugene, Ore., in 2008. Binkerd has been the athletics and activities director at Sheldon since that time. While serving at Sheldon, Binkerd has run one of the most successful athletic programs in the state.
Matt Binkerd has been married to his wife, Nicole, for 22 years in July. The couple has three children, two of whom attend Grace College and Indiana Wesleyan University. Their youngest son will attend Warsaw Community High School in the fall.
The entire Binkerd family says they are thrilled and honored to be part of Warsaw Community Schools starting in July.