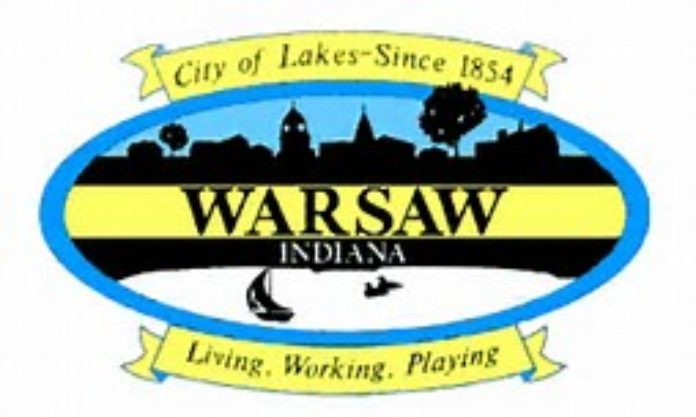 As Warsaw prepares to expand and change the way its sewer treatment plant operates, the city will be sending a representative to Denmark for a four-day workshop on how to make the plant more energy efficient.
City travel requests for foreign destinations are rare, but officials believe the workshop can provide key information that could help the city significantly reduce the cost of operating the future treatment plant.
"There's a bit of a sales pitch, but really, it's a great educational opportunity to learn some of these techniques," said Brian Davison, utility manager for the treatment plant.
The city is in the midst of beginning construction on the plant that will increase its capacity, but also change from an aerobic process to an anaerobic process.
The existing plant's aerobic plant uses air to break down material. The anaerobic process does not use air and produces a large amount of methane as a result.
The city wants to learn how to convert the methane into energy to help run the plant.
Potentially, the city will look at installing an engine that burns the methane, which then creates heat that can be used by the sludge digester and also to heat buildings.
Monthly electric bills for the current plant vary between $25,000 and $30,0000, according to Davison.
Costs associated with the future plant are expected to be about a third less, but officials hope to learn about the potential for additional savings through the conversion of methane into energy that could be used at the plant.
In Denmark, where energy costs are much higher, some of plants there are producing almost as much energy as they use, Davis said.
Denmark is offering the workshops for free and is covering the costs associated with food, travel and lodging. The only cost the city is facing is a $920 round-trip ticket, Davison said.
The city Board of Works and Public Safety approved the travel request Friday.
Mayor Joe Thallemer, a member of the board of works, said he was skeptical at first, but was satisfied with the potential benefits.
Davison said he'll be joining a group of about 15 others, many from the west coast, for the trip.
Gary Ruston, a senior project manager with Wessler Engineering, is involved in the Warsaw project. He attended a similar workshop in Denmark last year and found it worthwhile.
On a related note, the board formally accepted a recommendation to accept a bid for construction of the treatment plant by Kokosing Industrial, of Westerville, Ohio, for $25,710,750.
The bid was one of five and was the lowest.  Thallemer pointed out that it  was within 1 percent of the estimated cost set forth earlier by Wessler.
City council still has to hammer out final funding plans next month. Construction could begin by late December.