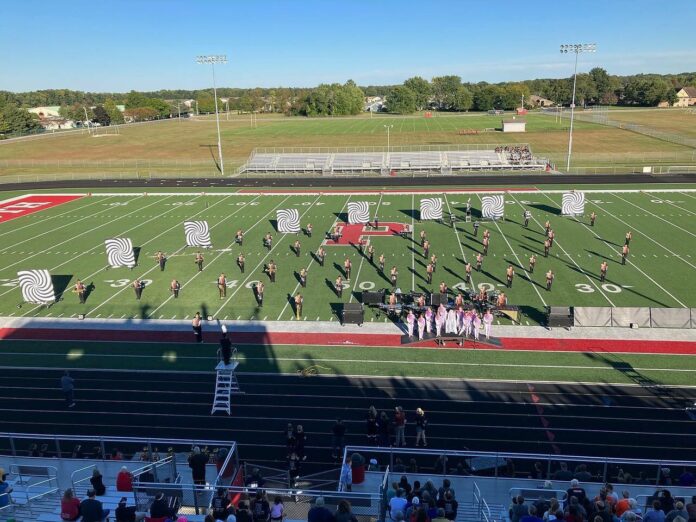 The Warsaw Tiger Pride Marching Band will be giving a free performance next Friday in a preview some big competitions they have coming up.
This year's performance theme is 'Vanished,' a story of a new ghost. Spectators will join the ghost along its journey of discovery in its new journey as a ghost. The Warsaw Band performed outstandingly this weekend and they will continue to strive for higher marks in this weekend when they compete at the Premlims competition Saturday at Homestead High
School in Ft. Wayne and at state finals October 22 at Franklin Central HS in Indianapolis.
The Warsaw Band will be performing a community performance of this award-winning
show on Friday, October 14 at Fisher Field at 6:30 pm.
There is no admission charge for the performance, however, freewill donations will be accepted for the Band Boosters.