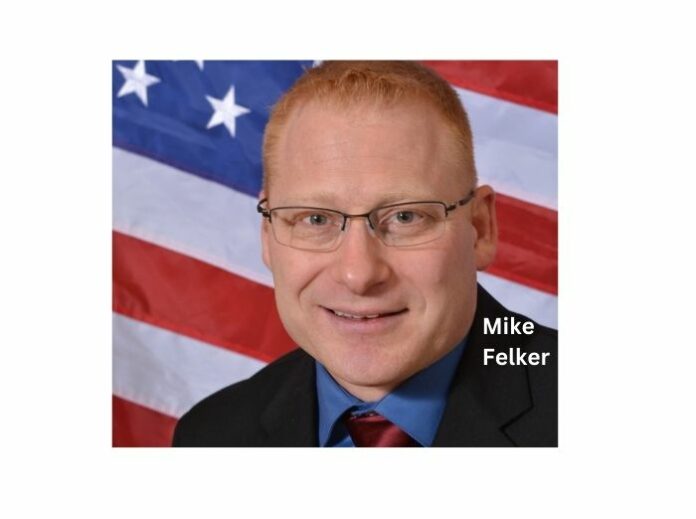 By Dan Spalding
News Now Warsaw
WARSAW — A Warsaw man has announced plans to run for Congress in 2024.
Mike Felker has filed paperwork with the Federal Election Commission to run for Indiana's Third Congressional District seat, currently held by Jim. Banks.
Banks recently announced plans to run for the U.S. Senate in 2024.
According to his website, Fellker is a constitutionalist who is a strong defender of the Second Amendment and is running as a Republican.
He's a combat veteran who is employed as a maintenance technician in the orthopedic industry.
Among his priorities, Felker wants to encourage community action efforts to clean up neighborhoods and "organize the gun community."
Felker could not immediately be reached for comment.
You can find his website at felkerforcongress.com.