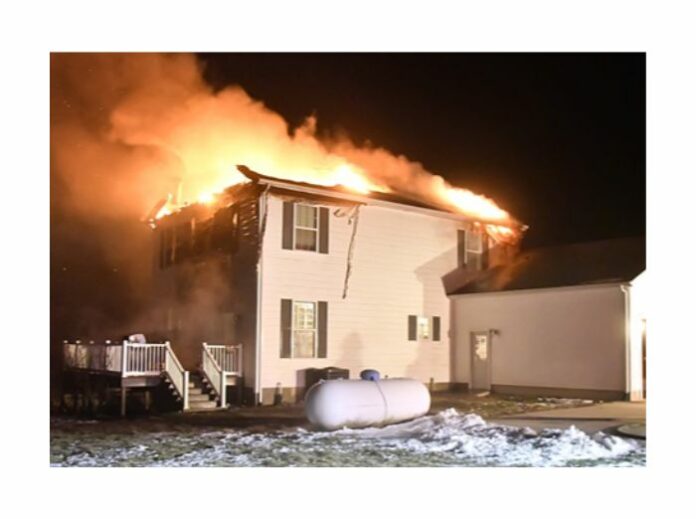 By David Slone
Times-Union
WARSAW — A firefighter was taken to a hospital to be checked out after an early Sunday morning house fire in Warsaw, but otherwise, there were no injuries.
"Everybody got out of the residence, pretty much immediately," said Warsaw-Wayne Fire Territory Public Information Officer Max Kinsey.
WWFT was dispatched at 5:38 a.m. Sunday to 600 E. CR 400S, Warsaw, after the homeowner called the fire in, according to Kinsey.
Property owners are listed as John M. and Laura E. Robertson, according to county records.
Kinsey said when the first firefighters arrived, the roof was on fire. The fire was contained mainly to the roof and is still under investigation.
The fire was under control by 6:29 a.m.
Also responding to the scene were Burket, Claypool, Leesburg, Pierceton, Winona Lake and Atwood fire departments and Lutheran EMS.
Kinsey said with homes out in the country, it takes a lot of tankers to supply water to fight a fire because there are no water hydrants.
The responding fire departments were a "big help" in fighting Sunday's house fire, he said. At least 19 personnel were on the scene.
As of Sunday evening, no damage estimate was available.