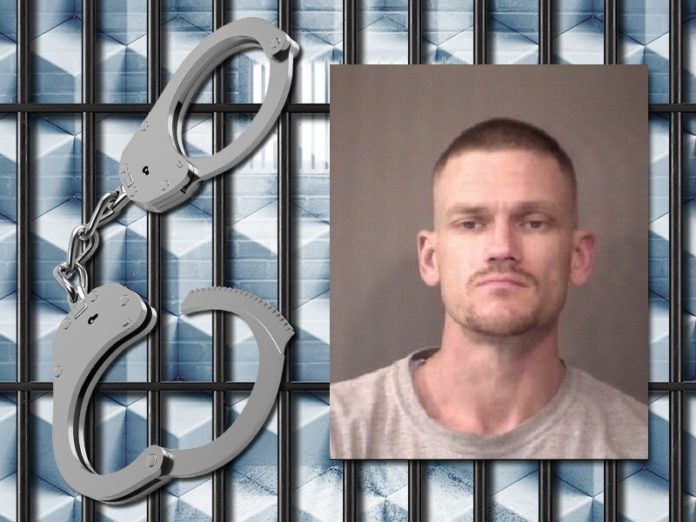 A Warsaw man will serve two decades in the Indiana Department of Corrections after an attempted robbery and criminal confinement in 2017.
Superior Court I Judge David Cates accepted Daniel V. Davis' plea agreement and sentenced him to 20 years in the IDOC for criminal confinement, a level 2 felony, and nine years for attempted robbery, a level 3 felony. The sentences are to be served concurrently, and consecutively to a prior conviction.
Davis is to have no contact with his victim, and he also must pay $300 for his public defender and the cost of the court action. He will receive 380 days credit for time already served.
Two other charges – attempted auto theft and battery – were dismissed as part of the plea agreement.
On March 20, 2017, Warsaw police responded to an attempted robbery at CVS in Warsaw. The suspect – later identified as Davis – fled the scene.
CVS managers said a man had been in the parking lot and an employee was frightened by him. A manager walked the employee to her vehicle and the man approached them for a ride. Davis appeared to be intoxicated and became angry when the employee wouldn't give him a ride. The employee left and the manager went back inside. The manager then heard a woman in the parking lot screaming for help.
Surveillance video showed Davis getting into the back seat of the victim's 2005 Lexus. The victim exits CVS and gets into her driver's seat, then gets out of her vehicle and runs into CVS. Davis exits the vehicle and runs east across the parking lot, court documents state.
Davis was later apprehended, and it was learned that he had a warrant for his arrest out of Pulaski County for probation violation.
Officers found the victim had red marks on her neck and cheek areas, abrasions to her left cheek and her glasses were broken, according to court documents.
The victim told police after she got into her vehicle at CVS and started it, she saw a man in the back seat. The man grabbed her around the neck to prevent her from exiting. She was able to kick open her door and heard the man telling her to be quiet. During the struggle, Davis' finger went inside the victim's mouth and she bit it. She was able to exit the vehicle and run into CVS for help.
Davis admitted to officers his intentions were to steal the vehicle and any money the victim had. He was then going to go to North Webster to his ex-girlfriend's house to kill her and her new boyfriend with a screwdriver, according to court documents.
Officers searched the victim's vehicle and found a screwdriver.
Deputy Prosecutor Karin McGrath told Cates this morning that what happened to the victim in 2017 was "the embodiment of terror" that she continues to live through. She can't let her dogs out at night, and it will take some time for the victim to recover.
But, McGrath said, "The way she behaved that day probably saved her life and possibly the lives of two others."
Defense attorney Matthew Buehler said the man in the police reports and the video are not the same man he knows. "The events that happened that night were not what I'd expect from the guy I've seen over the last year," he said.
He did acknowledge Davis had four prior convictions, and said those also were fueled by Davis' demon – alcohol.
Buehler said Davis was remorseful and he's accepted his responsibility, admitted guilt and will accept his punishment. He said Davis was fully compliant during the investigation into the incident.
"I don't want to minimize the events … but Davis made a series of terrible decisions that evening," Buehler said, for which he apologizes.
In his comments to Cates, Davis said, "What I did was unacceptable and wrong." He said he can't change what he did but, "I'm so sorry. I'm so deeply ashamed." He apologized to the victim, the courtroom, the community and to his family for his actions. He said he hoped one day he could be forgiven.
"Forgiveness is above my pay grade. I'm not going to address that," Cates told him, though he would accept his remorse, before handing down his sentence. He noted that Davis was on parole when he committed the offense.
"These were choices you made. They can't be undone because of your actions," he said. "… Forgiveness is between you and the victim. The seriousness of the offenses are based on the choices you made."