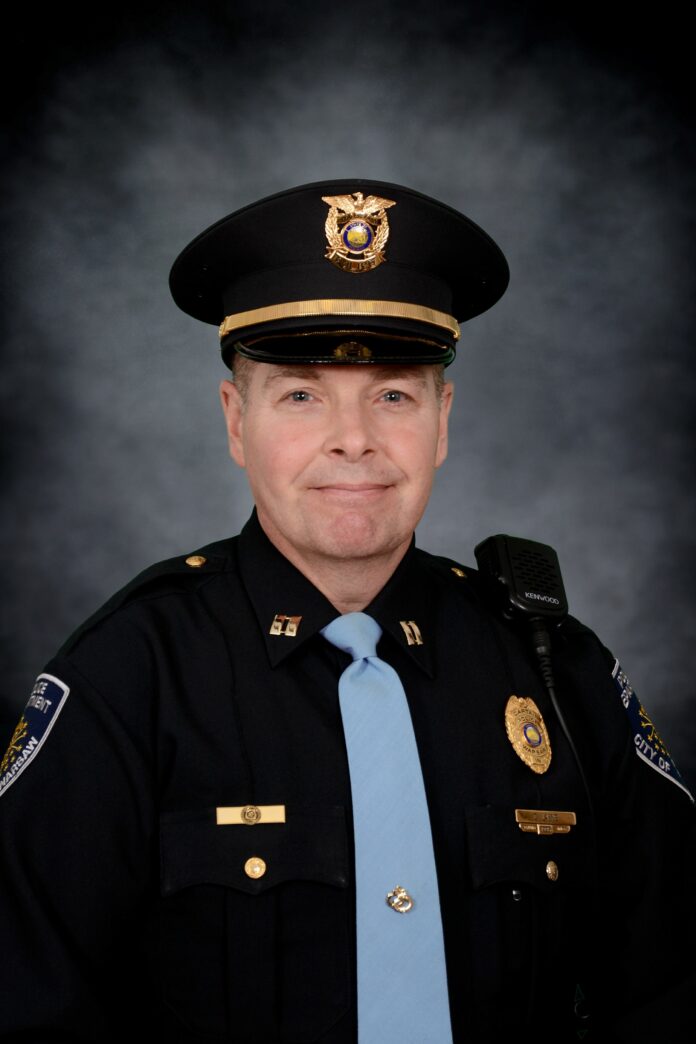 Warsaw Police Department is mourning one of its own.
A news release this afternoon states, "The Warsaw Police Department is shocked and saddened by the unexpected death of Captain Clay A. Layne. Captain Layne suffered a medical emergency at his residence on October 11, 2021. First responders transported and escorted Captain Layne to Kosciusko Community Hospital, and later Fort Wayne Lutheran Hospital. He succumbed to the medical emergency at 2:06 a.m. today, October 19, 2021."
Earlier today, Layne, 52, was escorted from Fort Wayne to Redpath-Fruth Funeral Home by numerous law enforcement officers.
"Layne was a true public servant, having dedicated over 26 years of service to the Warsaw community. He was a proven, respected leader in the law enforcement community and will be missed by all. He enjoyed many aspects of his profession, but none more so than the task of supervising and teaching younger officers. His love for family was a priority which he often spoke of," the release states.
Layne was hired by the WPD on May 6, 1995. In 2008, he was promoted to the rank of sergeant, assigned as second shift commander. In August 2020, he was promoted to the rank of captain where he was tasked with overseeing the patrol division.  During his law enforcement career, Layne has been a field training coordinator and commander, a Sig Sauer and AR-15 armorer, firearms and chemical munitions instructor, Warsaw Dive Team member and team commander of the Warsaw Emergency Response Team. Layne's service also included serving eight years in the Indiana Army National Guard as a squad leader.
He leaves behind his wife Sandra and daughters Allison and Brooklyn.
The funeral for Layne has been set for 1 p.m. Monday, Oct. 25 at Warsaw Community Church, 1855 S. County Farm Road, Warsaw. A public viewing will be held prior to the funeral service, between 10 a.m. to 1 p.m. Burial will follow the service at Oakwood Cemetery. Once a procession route has been solidified, WPD will release it to the public, according to a second news release Tuesday night.
Layne is the second WPD officer to die in less than two years. On Feb. 1, 2020, following complications from an emergency surgery, Jason Dobbins, 50, died. His unexpected death started with a Jan. 24 emergency incident while he was on duty.